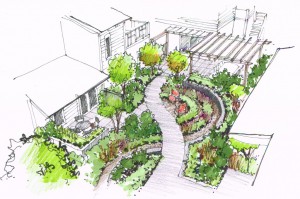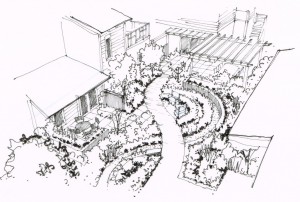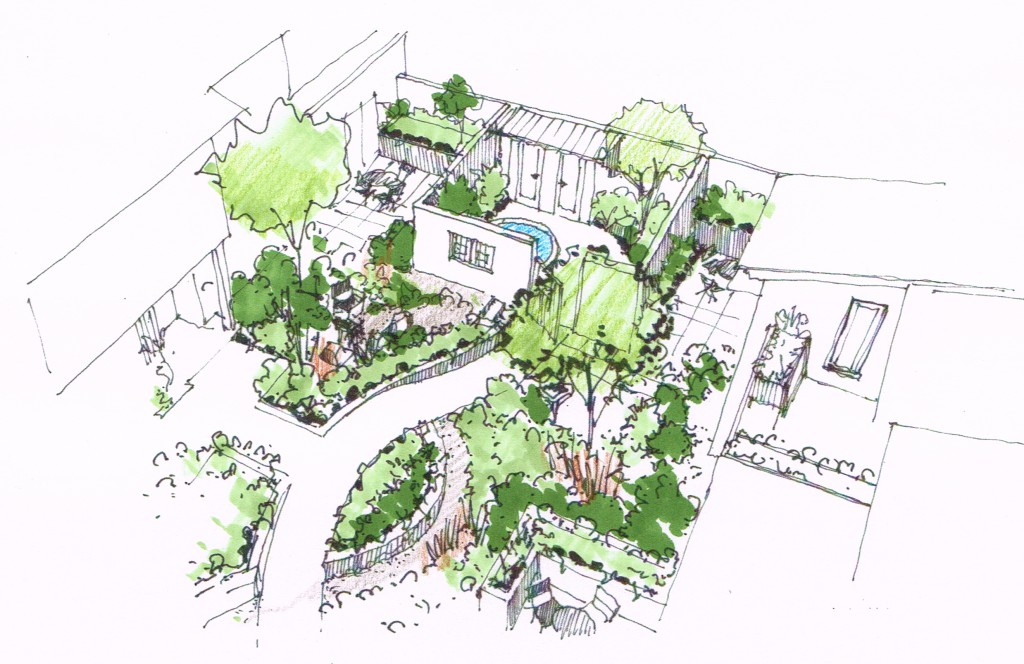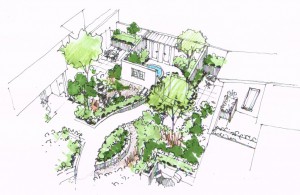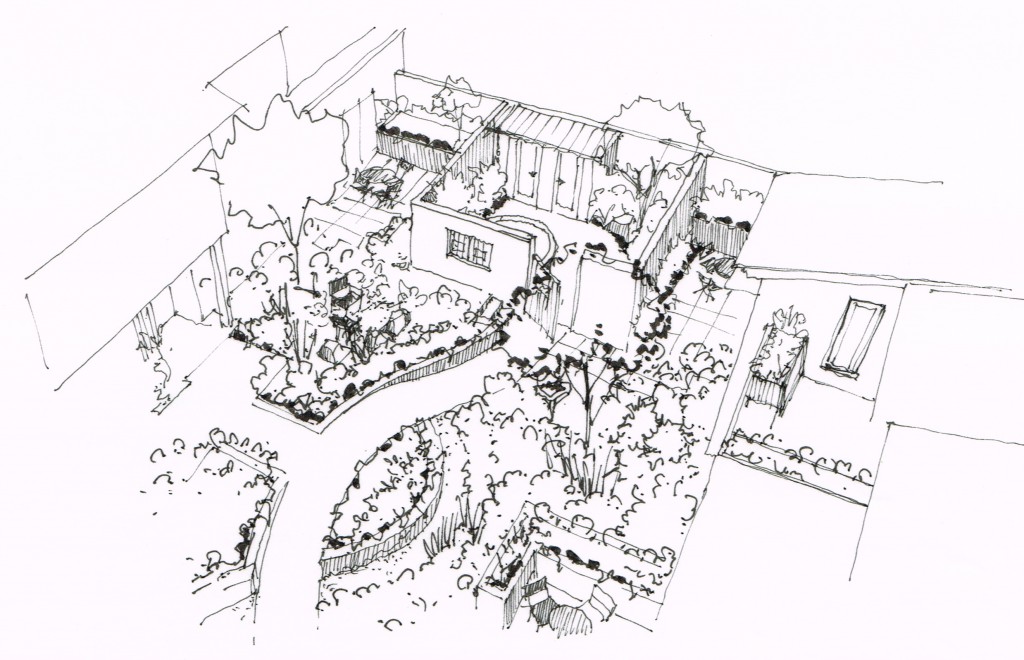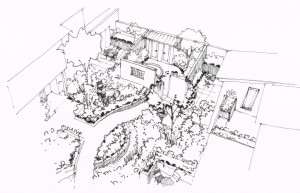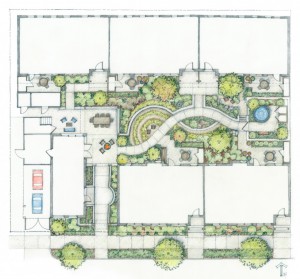 Nestled away from the street, the Courtyard Gardens of Ankeny Co-Housing provide both common gathering spaces and private garden nooks.
The entrance Garden Foyer provides a glimpse into the Courtyard Gardens while giving access to the Commons. A patio outside of the Commons provides for a seamless indoor/outdoor experience. There is space for a dinner party under the attached pergola or a peaceful gathering around the fire bowl while looking up at the stars.
A meandering Central Courtyard Path leads from the Commons patio to the Spa Garden. The Central Courtyard Path is slightly ramped to avoid steps into the individual homes. Outside of each home, a small private patio with individual planting space allows for the growing of personal favorites or culinary herbs right outside the kitchen door. The private patios, which have space for a small table and chair, are tucked away while still providing views of the Common Gardens.
A wall surrounds the lush Spa Garden, providing privacy for relaxation and quiet retreat. A window next to the spa provides a view into the Common Gardens when open and privacy when closed. A bench, a changing room, and a sauna complete the urban spa experience.
A sinuous seating wall provides space to sit within the Common Gardens while allowing for easy and comfortable care for the surrounding plants. Using a palate of natives, edibles, and herbaceous perennials, the Ankeny Co-Housing gardens provide beauty, interest, and ecological value in all seasons, inviting birds, butterflies and pollinators to visit. Care was taken to ensure solar access to the community garden, which intertwines with the Central Courtyard Path and provides space for food production. The proximity of the vegetable gardens to the central path is in keeping with Co-housing principles as well as Permaculture design precepts.
The Ankeny Co-Housing Courtyard Gardens were developed to honor the homes that surround them and the larger environment in which they exist. They provide a place to enjoy and connect to the outdoors within an urban context.