One of the most innovative green roof installations on a private residence in Rhode Island, this project is also exemplary in its respectful integration into a traditional New England architectural type.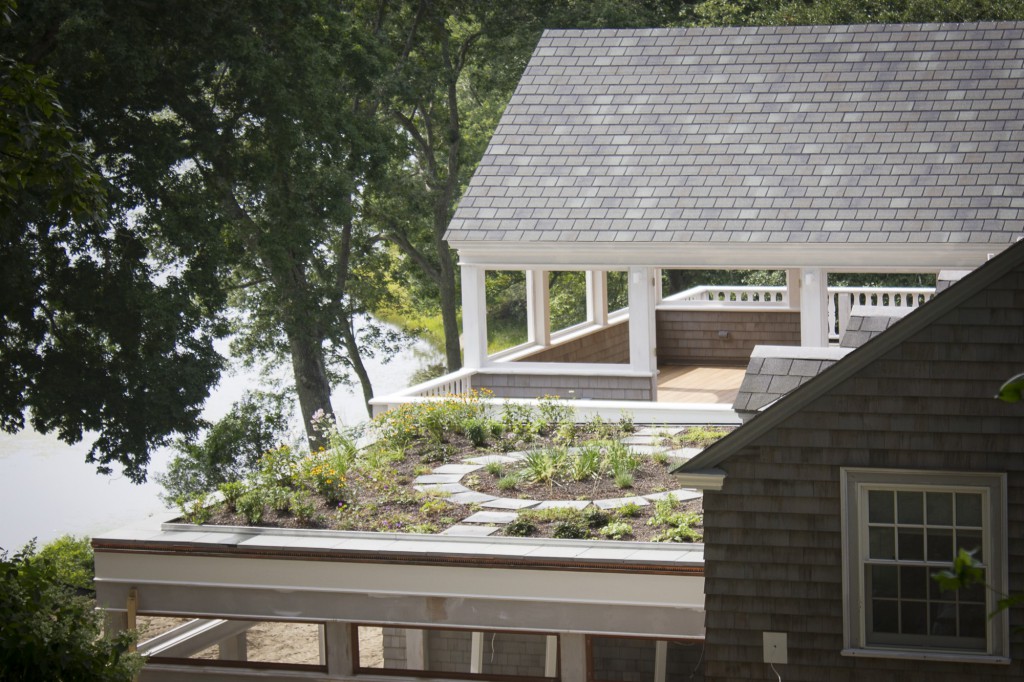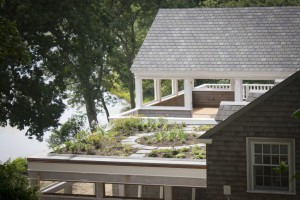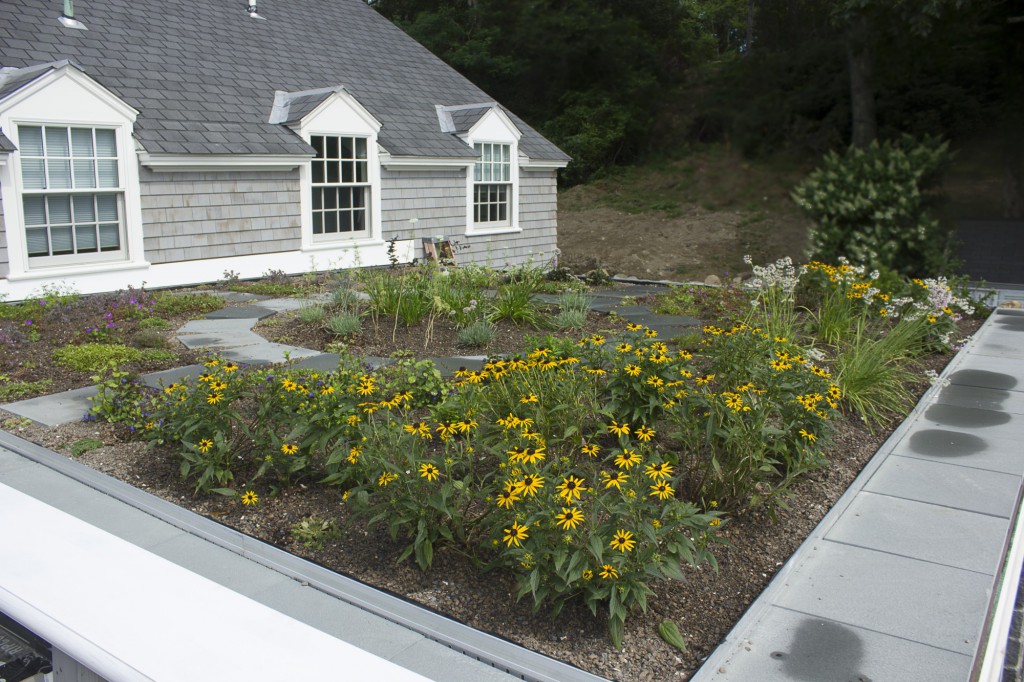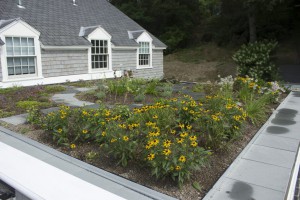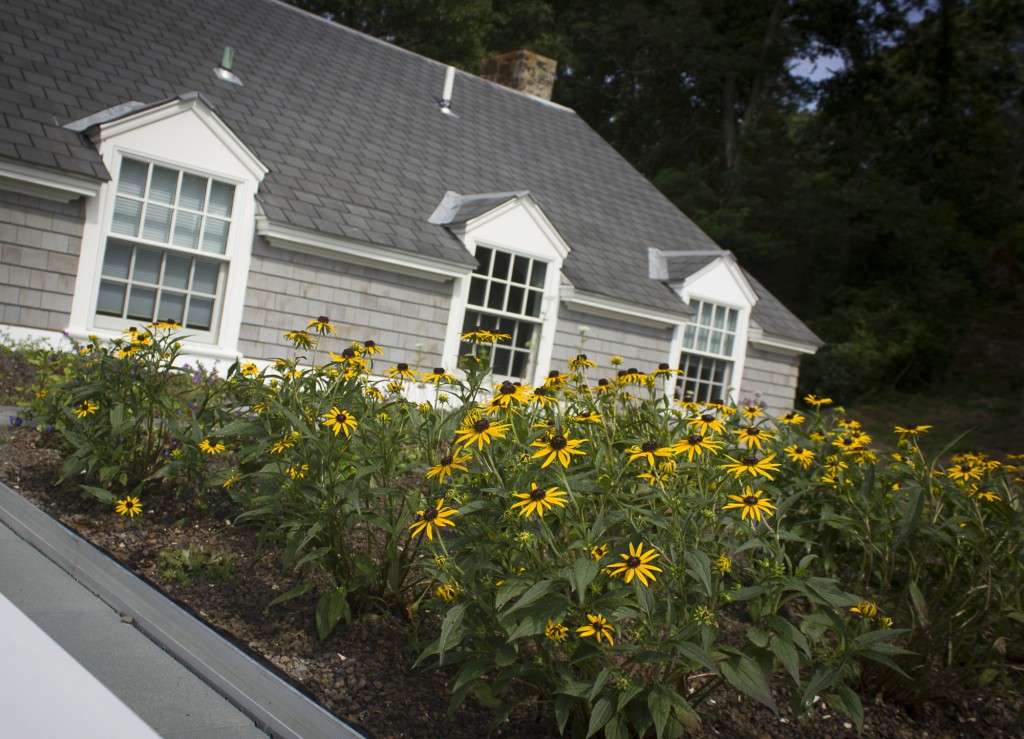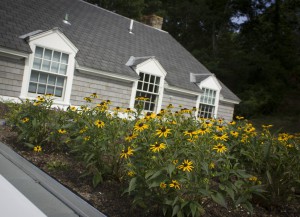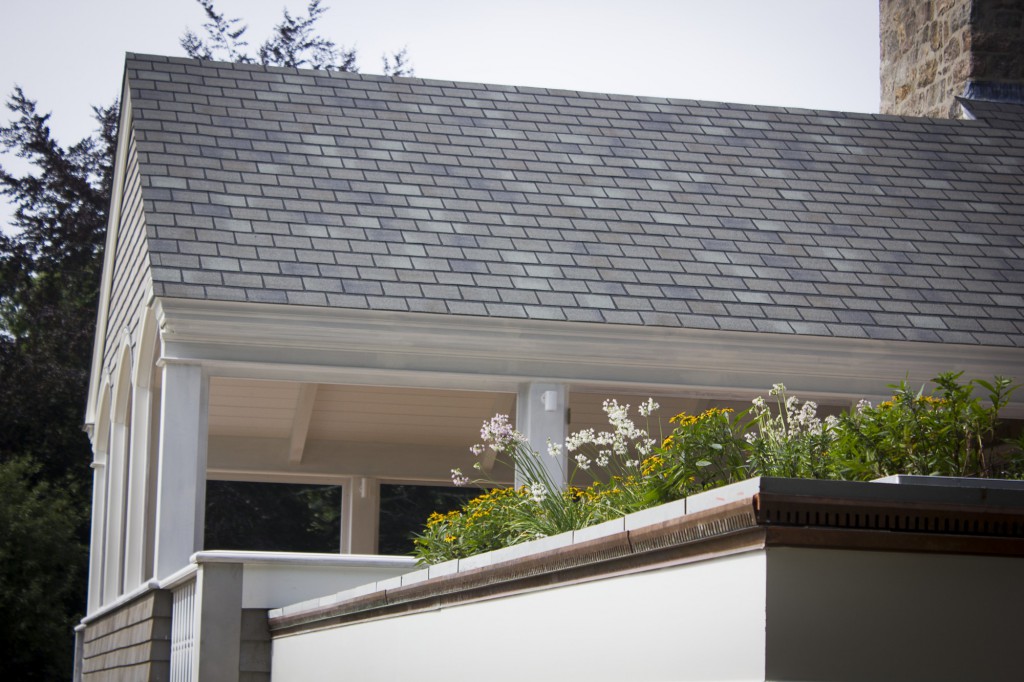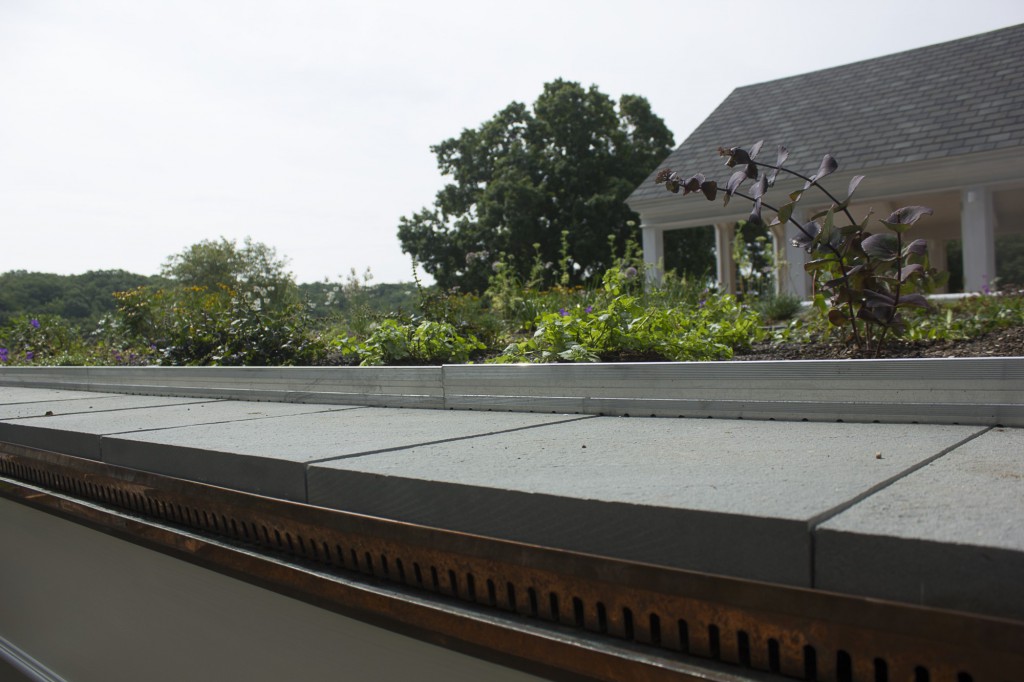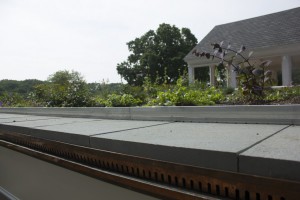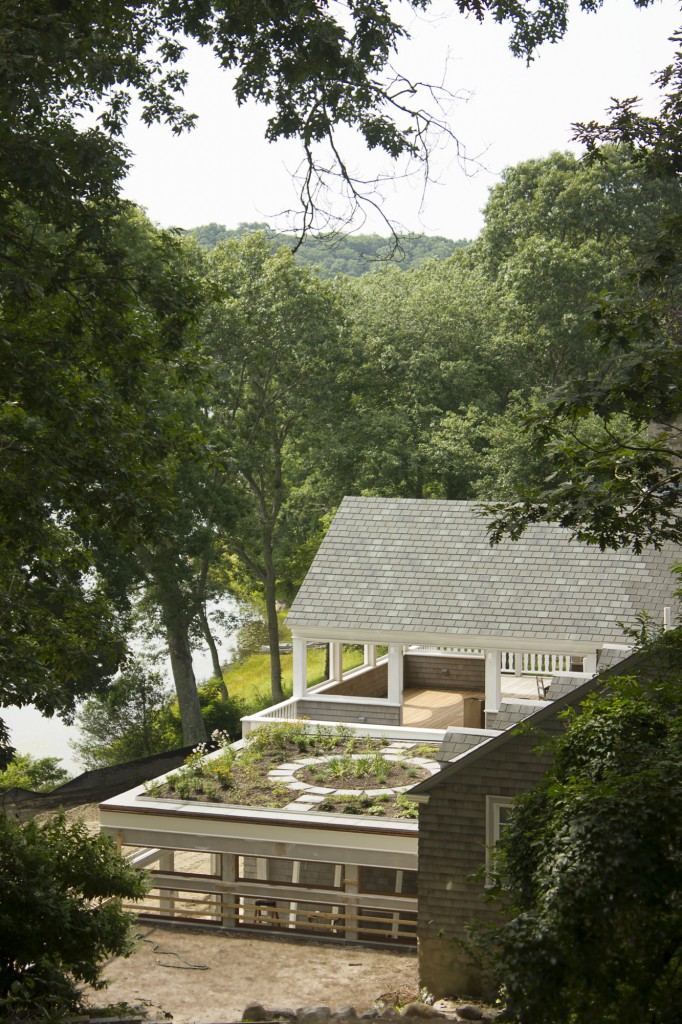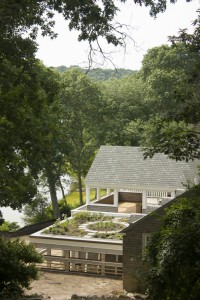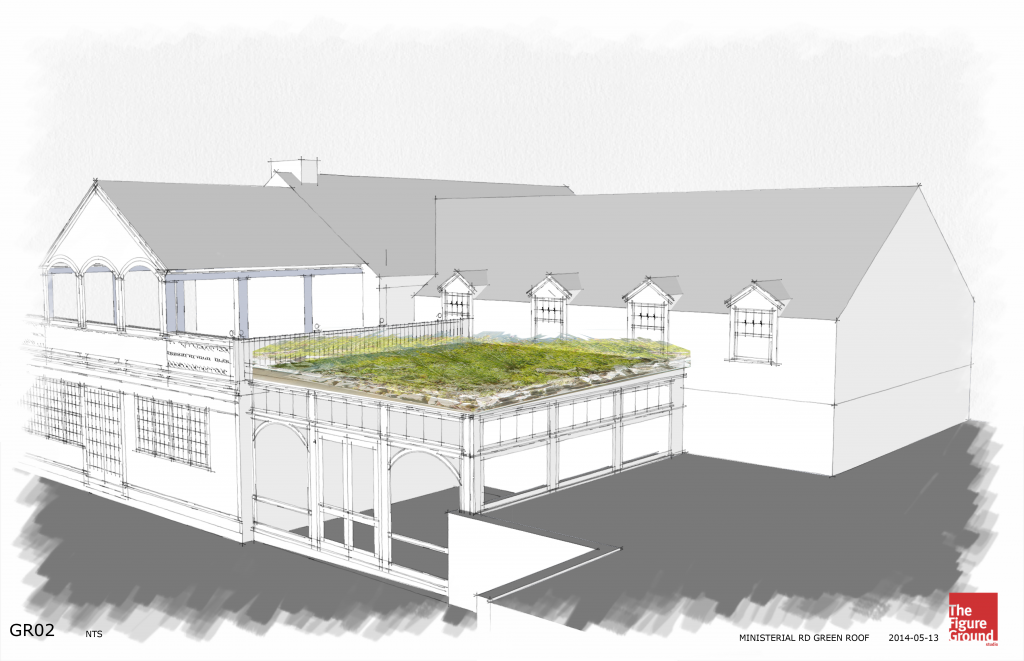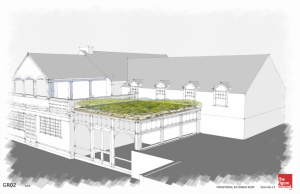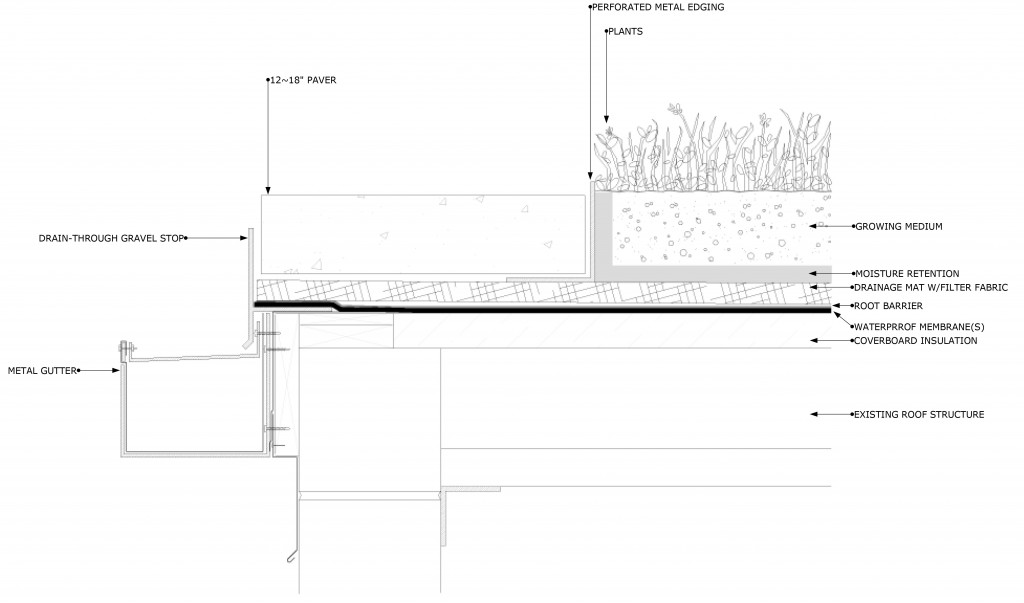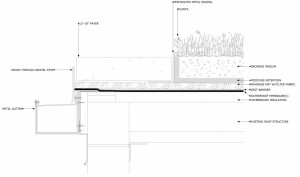 In addition to ameliorating an exiting tar roof, the space was treated as additional formal garden space as well as habitat for regional birds and pollinators. Views from interior, roof deck, and exterior vantages are enhanced with flower, herb, and perennial plantings.. The Figure Ground Studio worked extensively with the owner, the contractor, the structural engineer, and Golden Root Gardening of South Kingstown, RI, who provided landscape design consultation and installation services.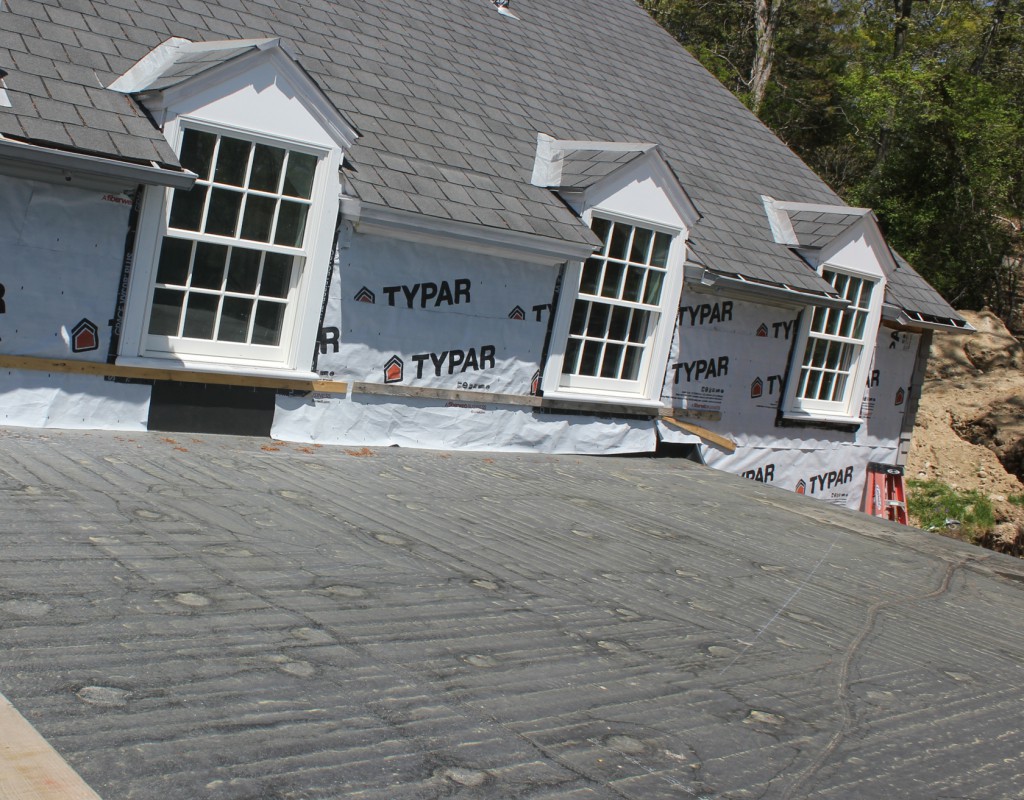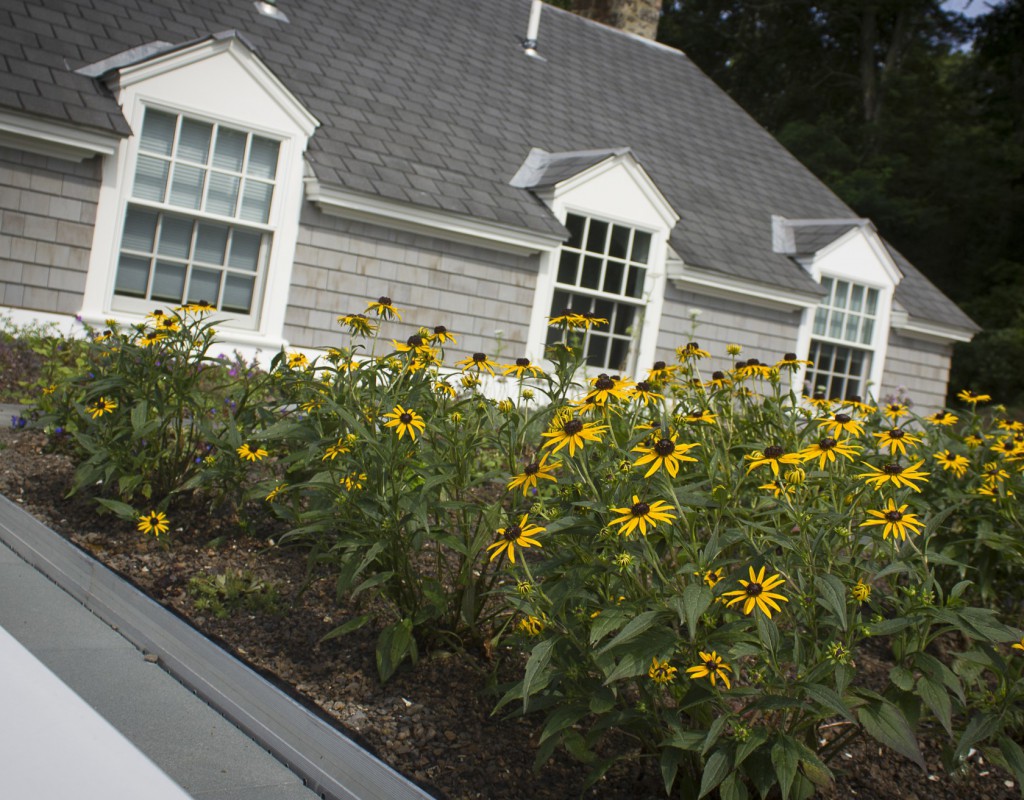 Client testimonial:
Thanks Ethan!  It looks fantastic. Glad it all turned out as good as it did. Thanks for your help and expertise.  I'm looking forward to watching it grow and fill in.  The different seasons will be very interesting!