This proposal explores the LEED-H program to provide a framework and a model for merging abstract sustainable concepts to be successful within the framework of a certified sustainable benchmark. Beginning with neighborhood context and social dynamics, we questioned not how we could shelter individuals in a dynamic neighborhood with a changing demographic, but how we could shelter diverse and unanticipated populations for generations, adapting to changes in needs, desires, and family structures. Our proposal has integrated flexibility, creating a dynamically changing shelter, reflecting current and future local surrounding.
Supporting the flexibility of program, we have focused on the task of resource efficiency and reuse, drawing on our knowledge of imminent demolition projects to specify materials which will soon be available for reuse, thus capturing the material history of the region. With this approach, the design is rooted in our current time and place, reclaiming a history contained within each building element – retaining essential qualities of Portland's historical fabric. We have created a structural system which reuses structure from a recently demolished structure in a nearby neighborhood.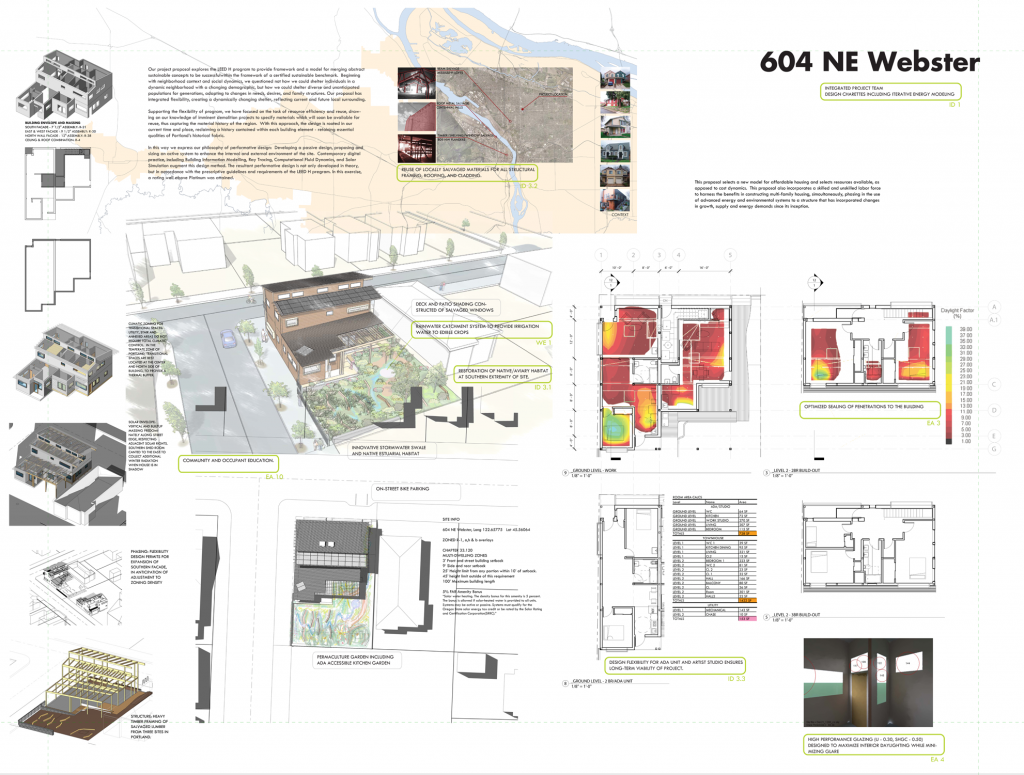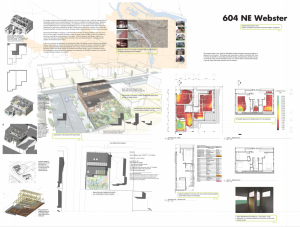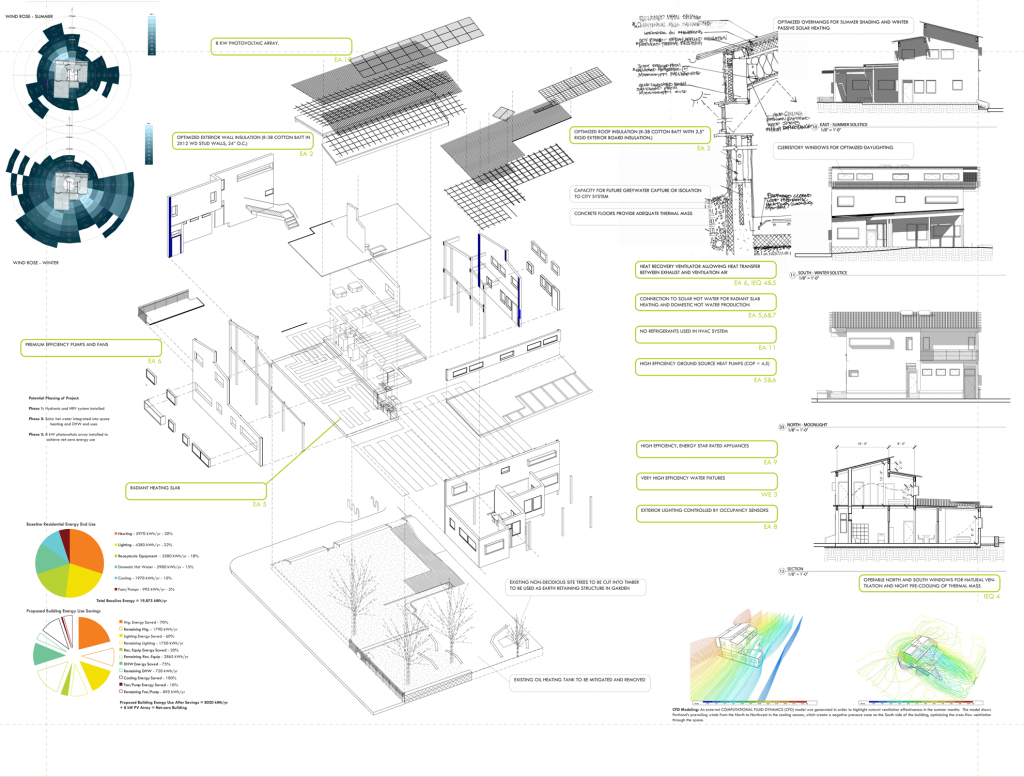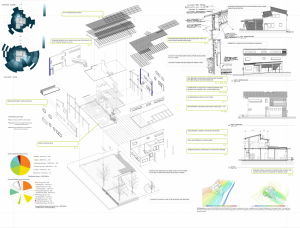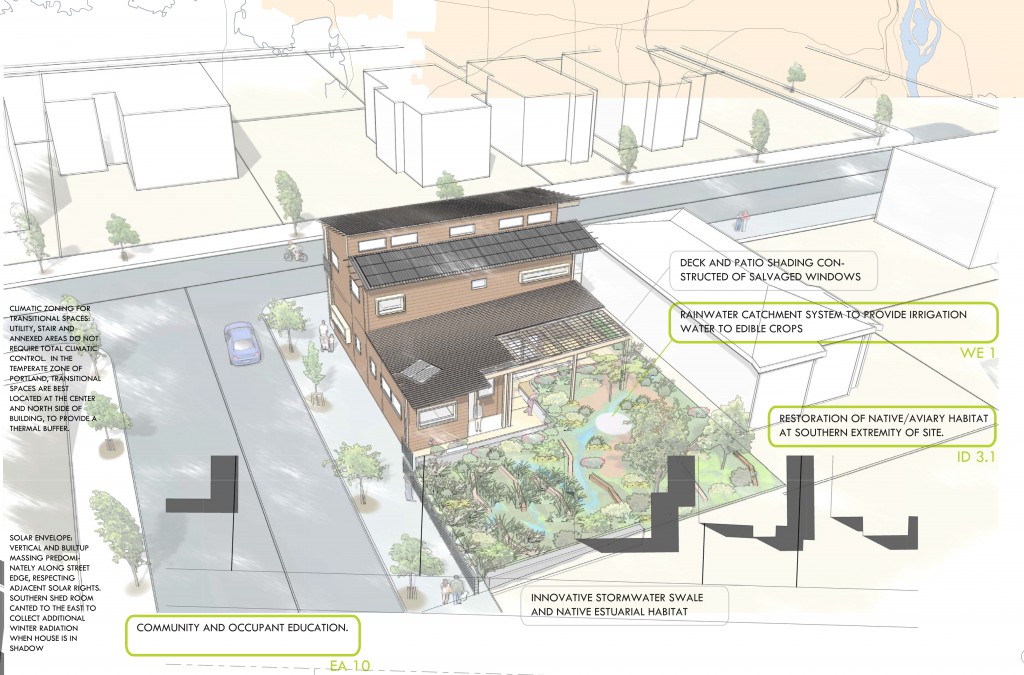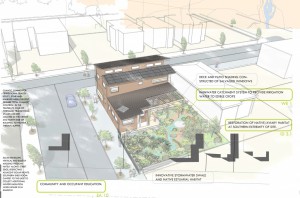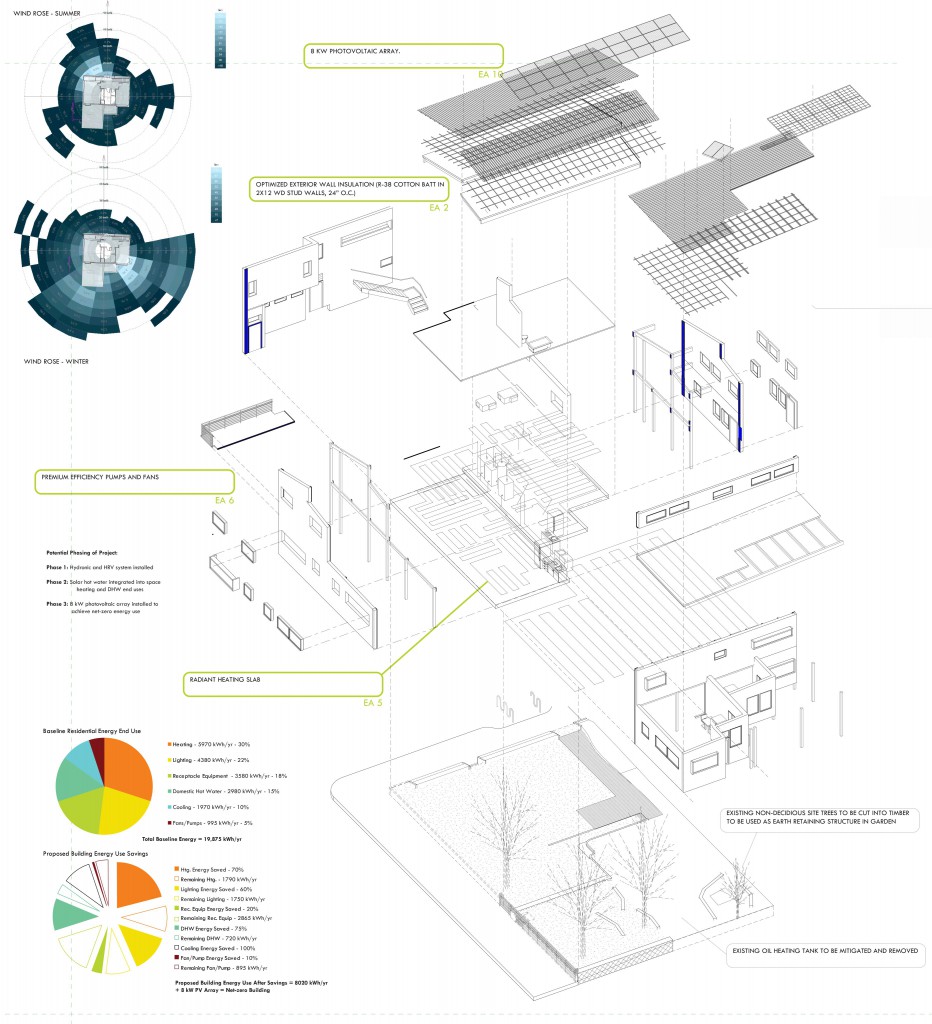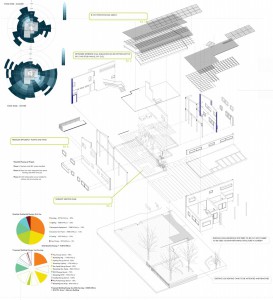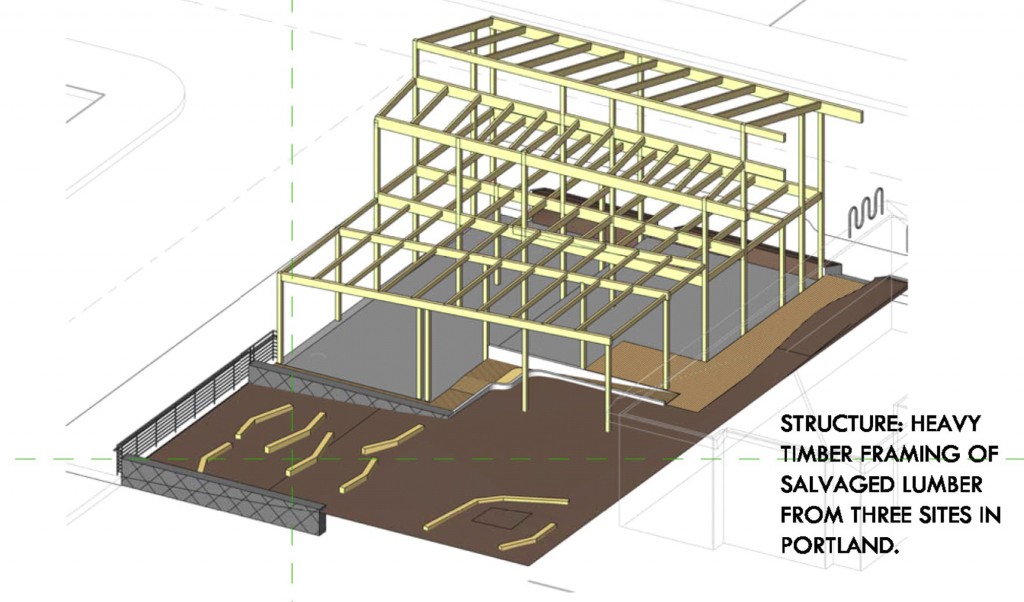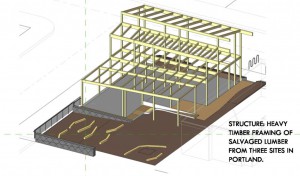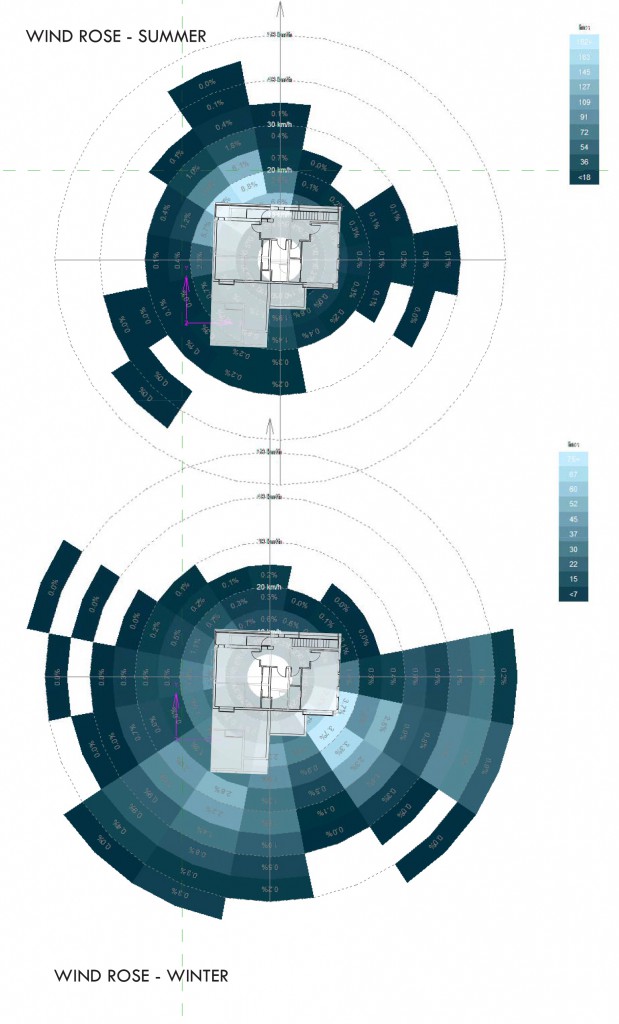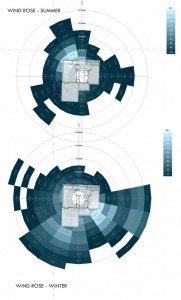 In this way we express our philosophy of performative design: Developing a passive design, proposing and sizing an active system to enhance the internal and external environment of the site. Contemporary digital practice, including Building Information Modelling, Ray Tracing, Computational Fluid Dynamics, and Solar Simulation augment this design method. The resultant performative design is not only developed in theory, but in accordance with the prescriptive guidelines and requirements of the LEED-H program. In this exercise, a rating well above Platinum was attained.
This proposal selects a new model for affordable housing and selects resources available, as opposed to cost dynamics. This proposal also incorporates a skilled and unskilled labor force to harness the benefits in constructing multi-family housing, simultaneously, phasing in the use of advanced energy and environmental systems to a structure that has incorporated changes in growth, supply and energy demands since its inception.
Completed with Echologic Architecture.