Paying close attention to thermal bridging in the details is something that is extremely important – as important as insulation.
Here is a Greenbuildingadvisor.com post describing what thermal bridging is and why it is so important.
According to Wikipedia, thermal bridging is "an area or component of an object which has higher thermal conductivity than the surrounding materials, creating a path of least resistance for heat transfer."
We used THERM (available here) to model the thermal conditions at various critical construction assembly points. Our most interesting results are posted below.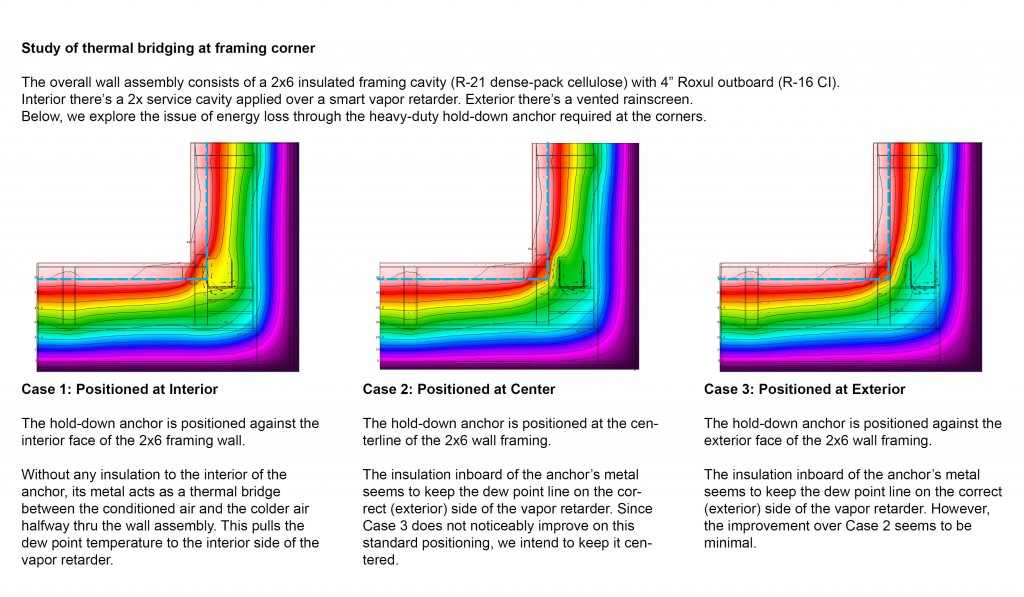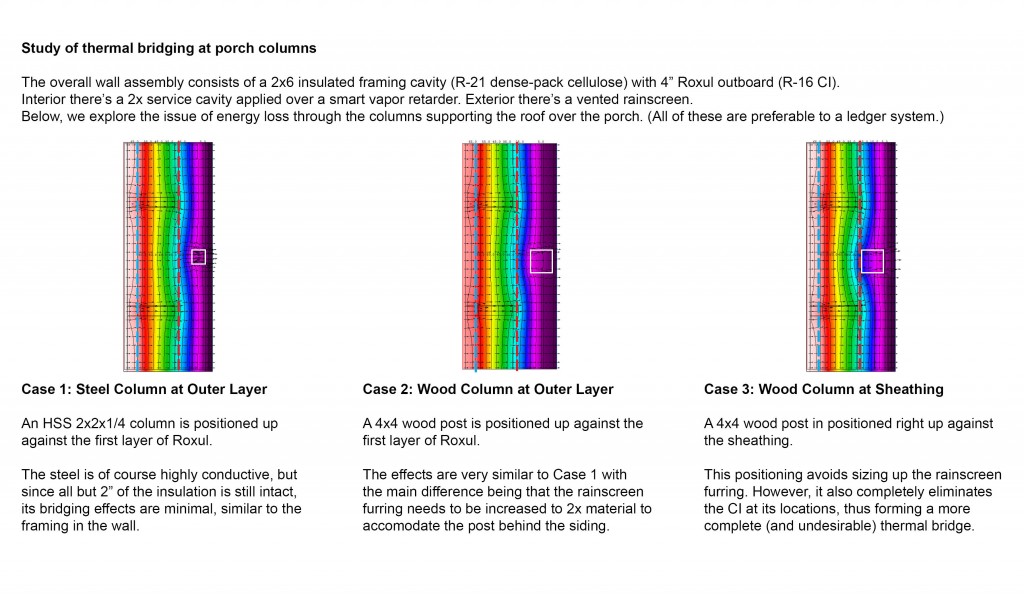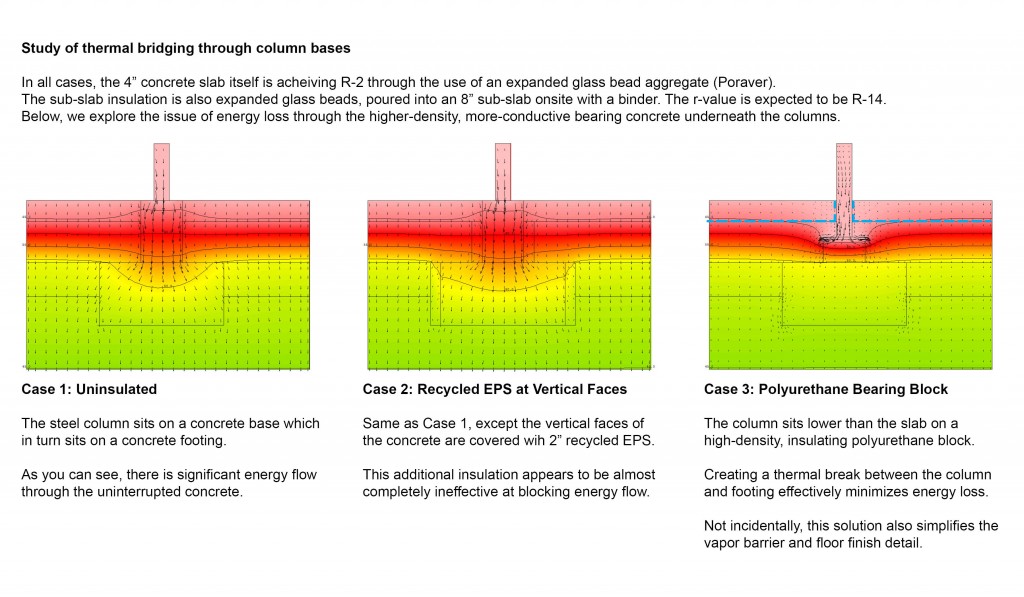 We have used this and other thermal imaging modeling to inform the assembly detailing at Mullet Hall.