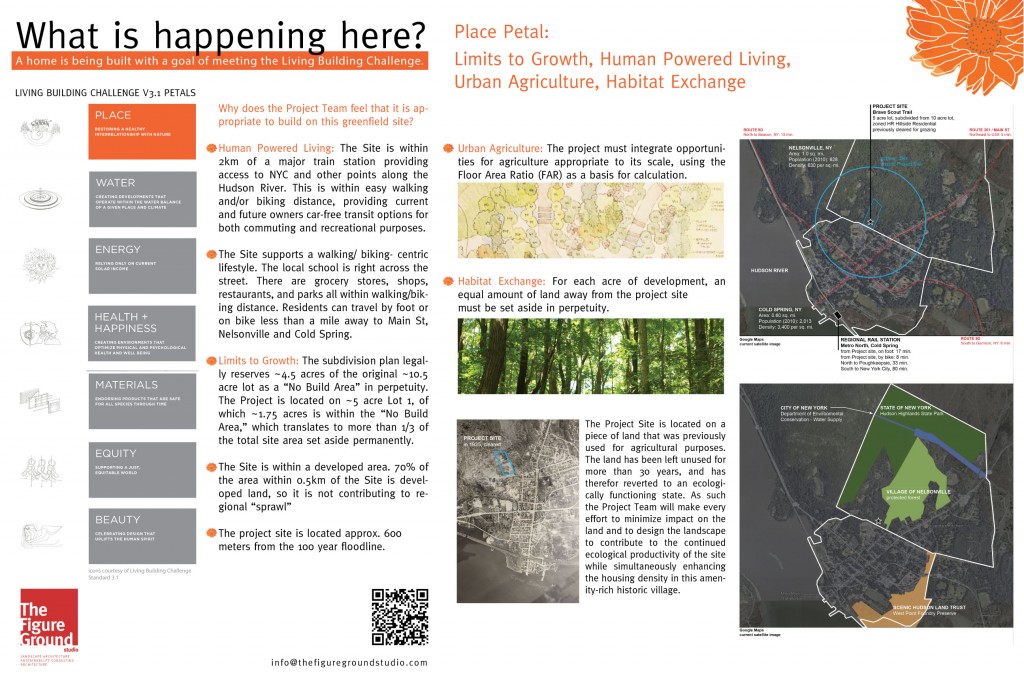 Why does the Mullet Hall Project Team feel that it is appropriate to build on this greenfield site?
Human Powered Living
The Site is within 2km of a major train station providing access to NYC and other points along the Hudson River. This is within easy walking and/or biking distance, providing current and future owners car-free transit options for both commuting and recreational purposes.
The Site supports a walking/ biking- centric lifestyle. The local school is right across the street. There are grocery stores, shops, restaurants, and parks all within walking/biking distance. Residents can travel by foot or on bike less than a mile away to Main St, Nelsonville and Cold Spring.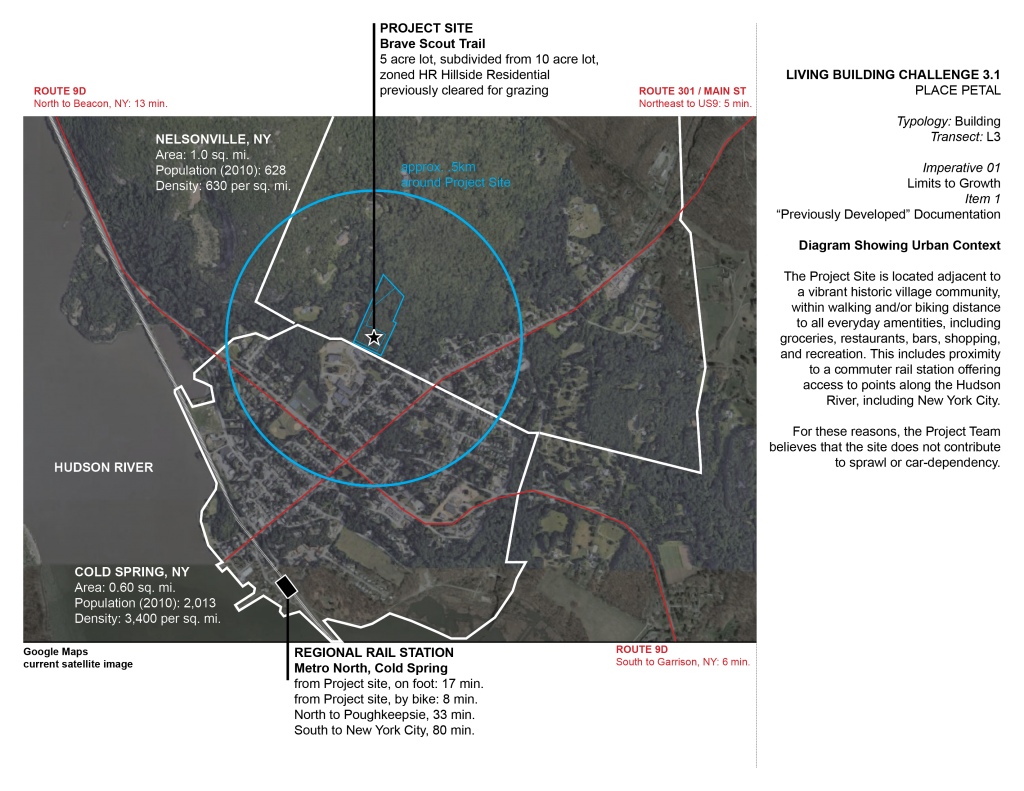 Limits to Growth
The subdivision plan legally reserves ~4.5 acres of the original ~10.5 acre lot as a "No Build Area" in perpetuity. The Project is located on ~5 acre Lot 1, of which ~1.75 acres is within the "No Build Area," which translates to more than 1/3 of the total site area set aside permanently.
The Site is within a developed area. 70% of the area within 0.5km of the Site is developed land, so it is not contributing to regional "sprawl"
The project site is located approx. 600 meters from the 100 year floodline.
Urban Agriculture
The project must integrate opportunities for agriculture appropriate to its scale, using the Floor Area Ratio (FAR) as a basis for calculation.
Habitat Exchange
For each acre of development, an equal amount of land away from the project site must be set aside in perpetuity.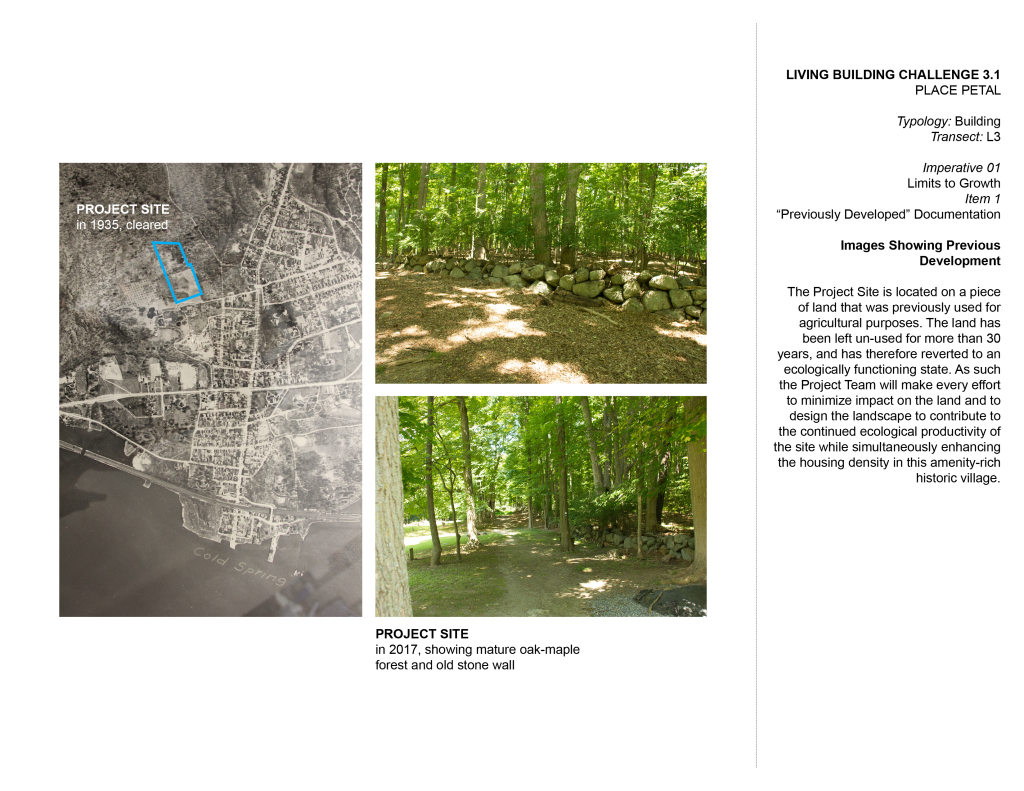 The Project Site is located on a piece of land that was previously used for agricultural purposes. The land has been left unused for more than 30 years, and has therefor reverted to an ecologically functioning state. As such the Project Team will make every effort to minimize impact on the land and to design the landscape to contribute to the continued ecological productivity of the site while simultaneously enhancing the housing density in this amenity-rich historic village.