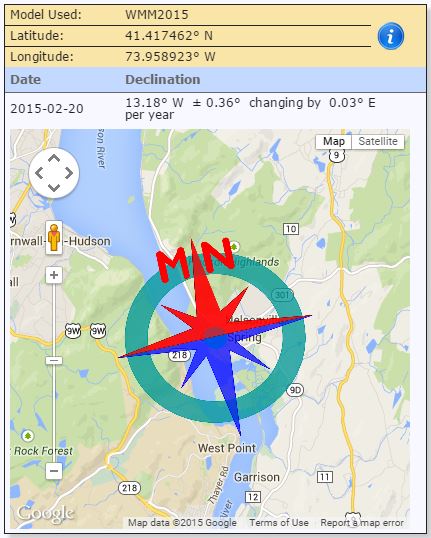 We are lucky to be proposing a storefront which is on the north side of Main Street in Cold Spring. The window has decent solar access and gets quite warm even on a cold winter day. It beckons for plants.
This side of the street gets solar gain throughout the year – even when the sun is low in the sky during the winter months. In the summer, the sun is higher, and solar access can be blocked by street trees.
We have a 3d model of our building, and can use Findlatitudeandlongitude.com to find our exact location. Using this information, and Magnetic Field Calculators from NOAA we determined our solar declination to be 13.18° (and changing by 0.03° E per year!).
The next step will be to locate and determine the height of neighboring street trees in order to determine their impact on the window solar gain.
With this data in hand, we can run sun shading studies to confirm solar access to window as well as adjacent sidewalk.