Brought on in the role of architect to thoughtfully finish an attic in a 1950s Village home, TFG Studio focused on a simple and efficient approach. Working with a tight budget pushed us to find efficiency and value where needed.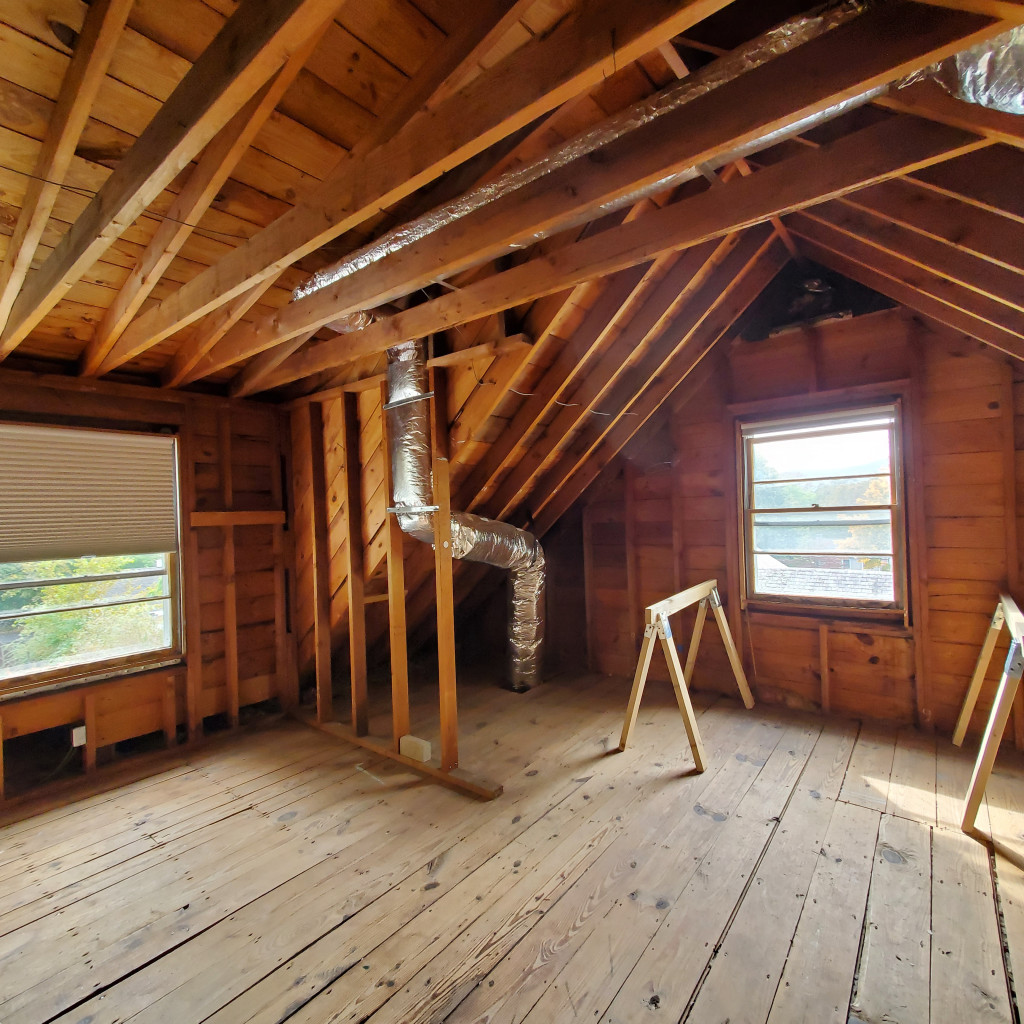 Our main project objective was to use existing conditions in an efficient manner, both as inspiration and to reduce overall project costs. To this end, we mostly used existing window openings, while replacing the existing single pane windows with efficient double pane. We also reused an existing 2×6 attic floor as a subfloor – nailed and topped with (to be) painted plywood for a modern, loft-like aesthetic.
In any attic conversion such as this, a big consideration is insulation. Of course, because the space will now be occupied and conditioned, it is critical to install insulation and air sealing. While in new construction, retrofits with interior wall finishes in place, and where space and conditions allow, The Figure Ground Studio is a major proponent of cellulose fiber insulation.
In a situation such as this – which is largely made up of open and uninsulated 2×4 walls as well as open and uninsulated "cathedral" ceiling spaces – we had to consider both closed cell and open cell spray foam insulation. In doing so, we were happy to learn of new formulations which drastically reduce the greenhouse gas emissions during spray foam insulation application while also greatly improving the indoor air quality during and after install. After speaking with a variety of contractors and reading through the Heatlok HFO High Lift ESR and FL500, I became confident that this was a viable solution in this situation.
The contractor, owner, and my own anecdotal experience of this spray foam insulation application was a vast improvement over the odorous jobsites experienced in the past.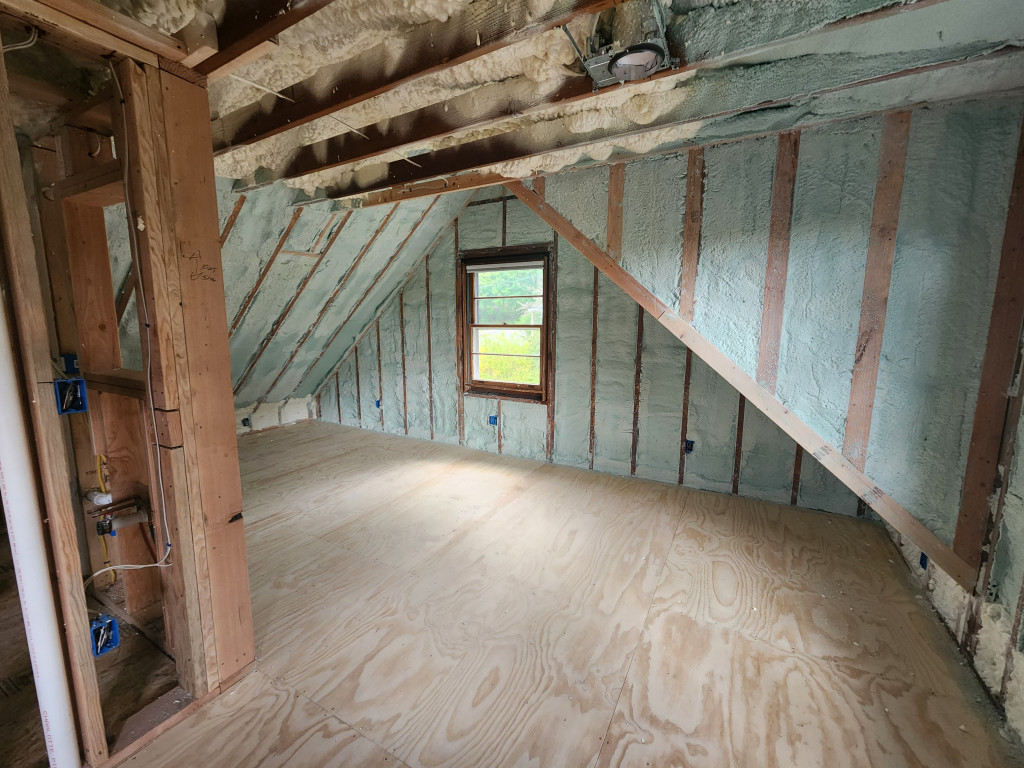 We are now waiting on insulation inspection and will finish the job (window replacement, wall finishes, etc). In the mean time, the client is running down his oil tank in preparation for its removal, as the added wall and basement rim joist insulation has allowed the client to plan on oil burner removal. In turn, this will prepare the project for a phase two solar installation and potentially full net-zero operation based upon client operations.