Finished basement renovations and additions are a great way to add usable space and value to an existing home. Some of the challenges posed by this renovation was moisture, head height, and plumbing below grade. This project took an unfinished basement with particular head-height, ductwork, egress and structural considerations, and created a feasible plan for complete finishing, including playroom, bedroom, bath/laundry, wine cellar, and storage.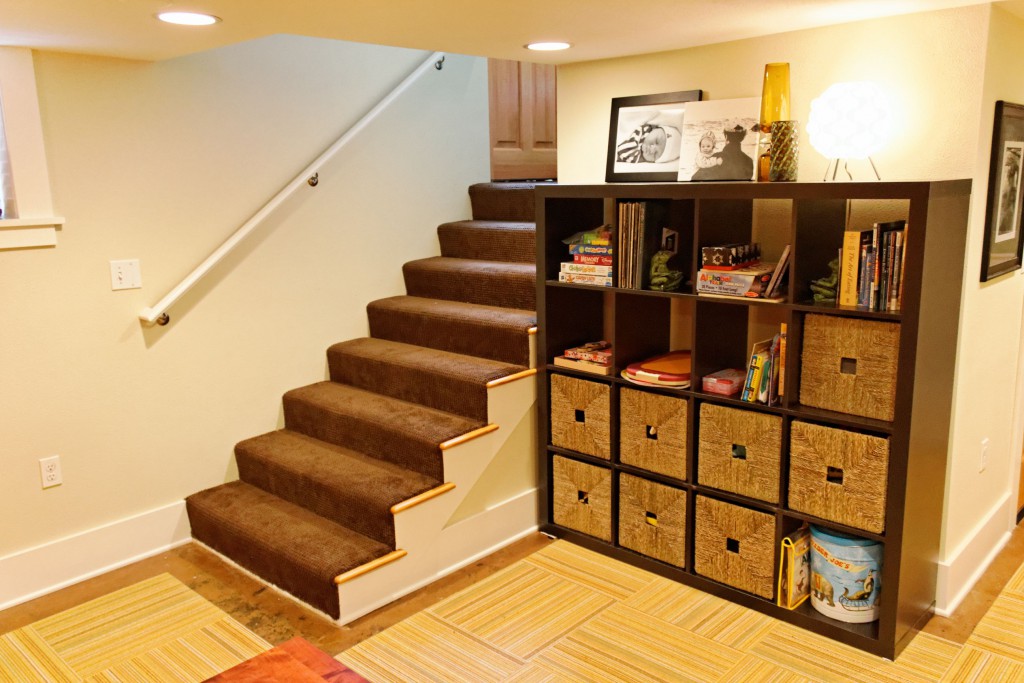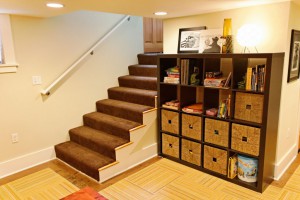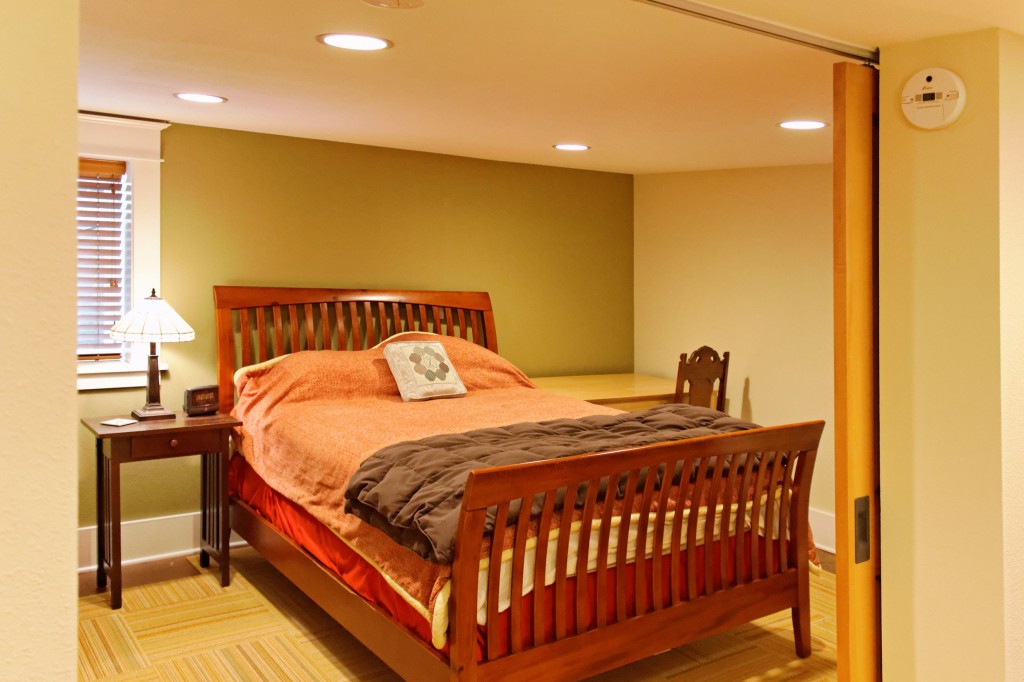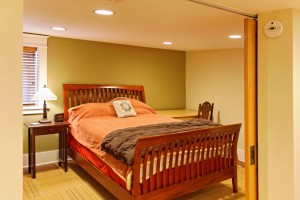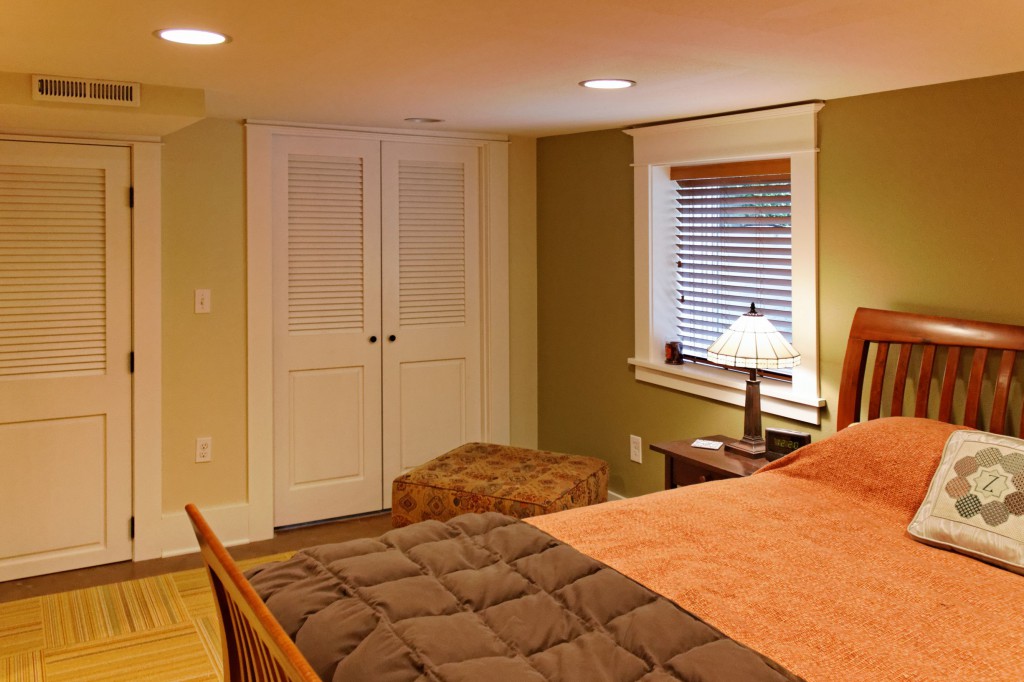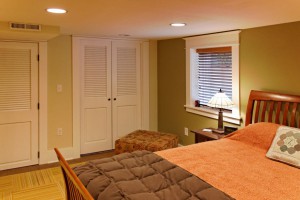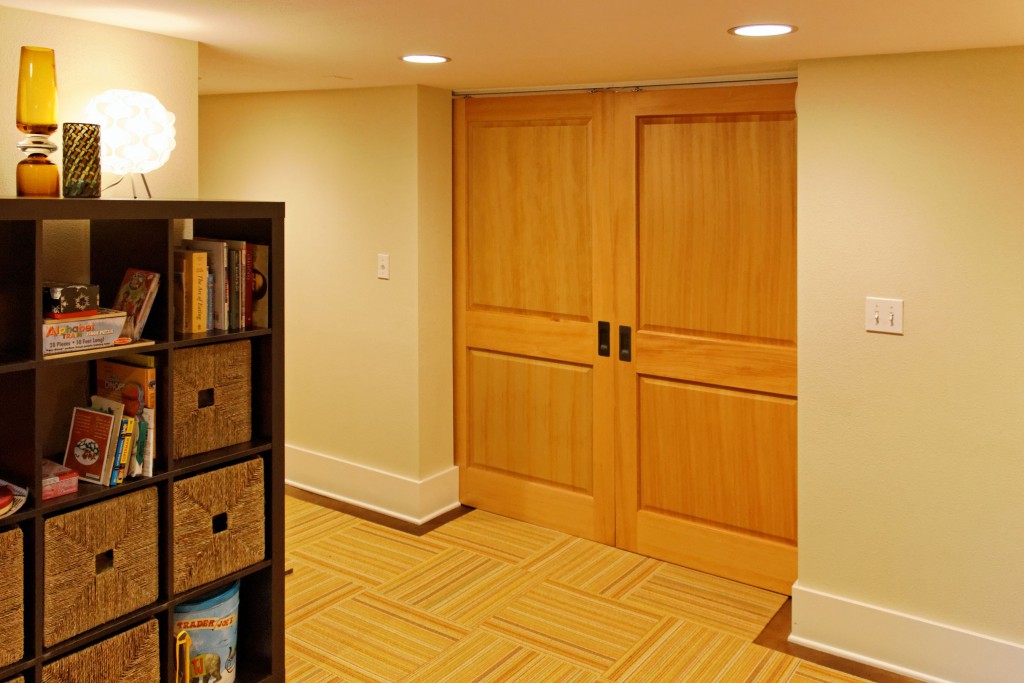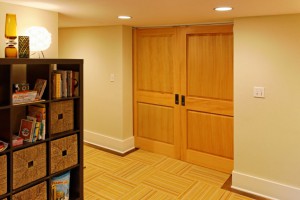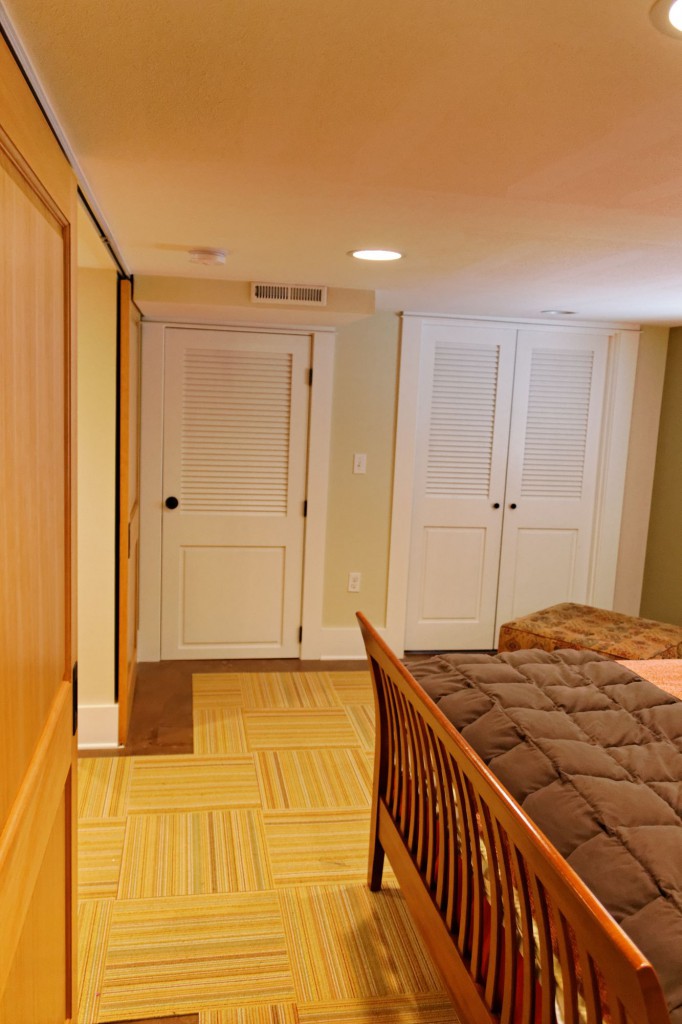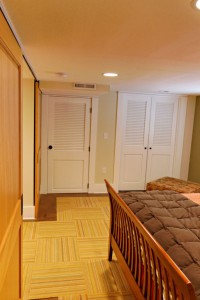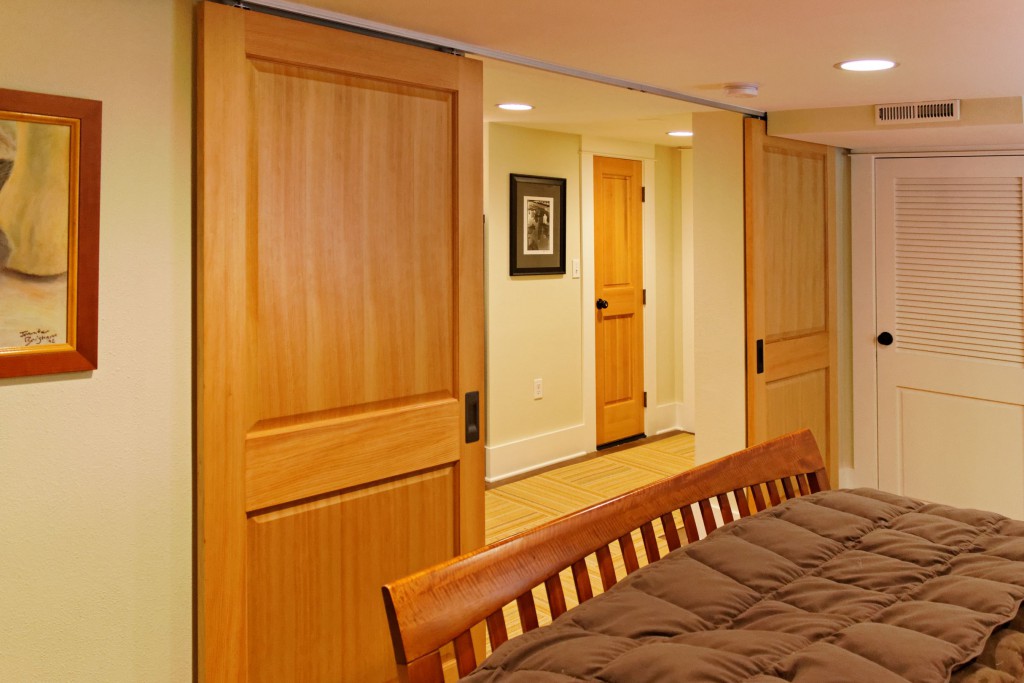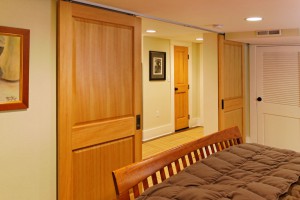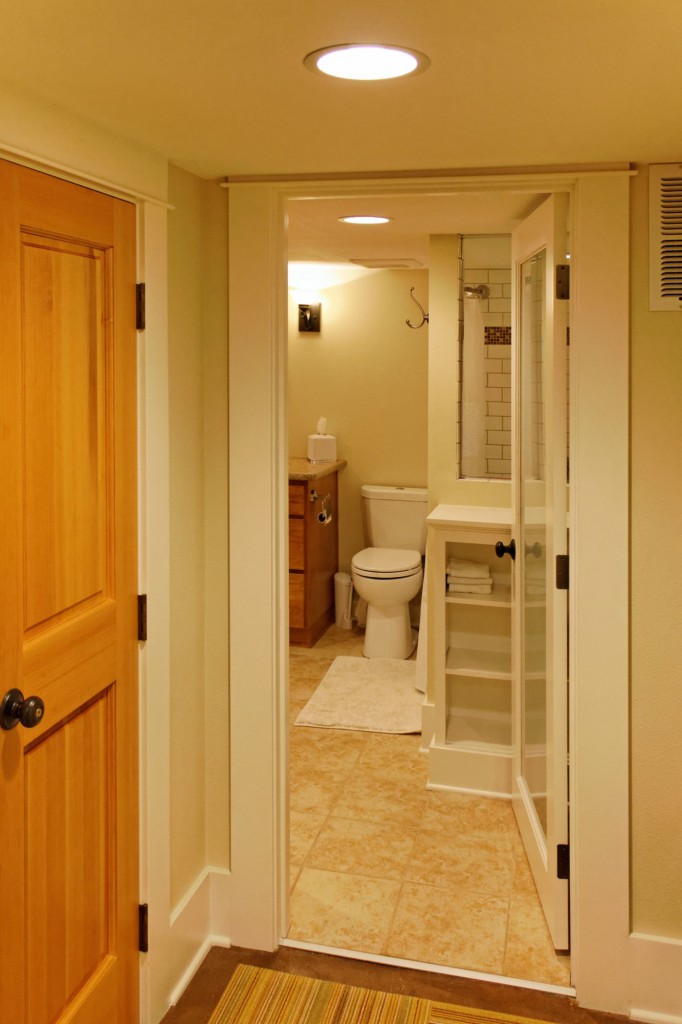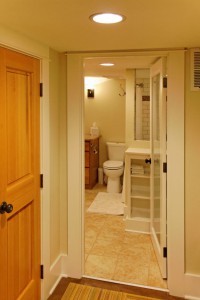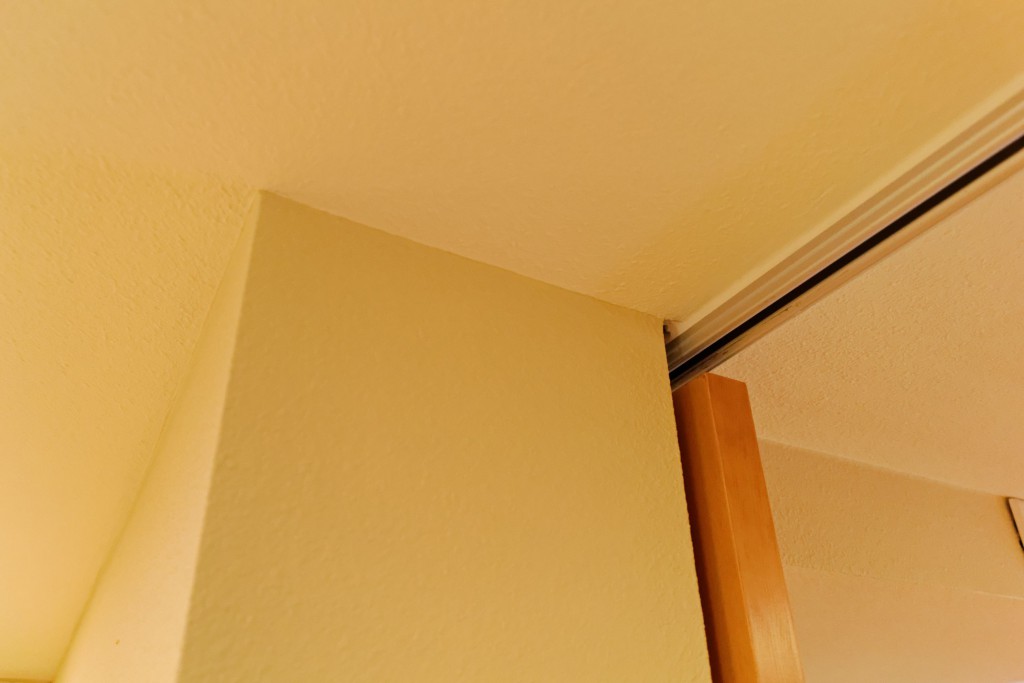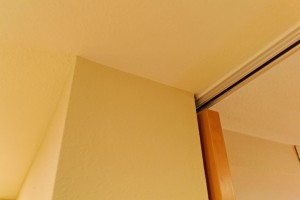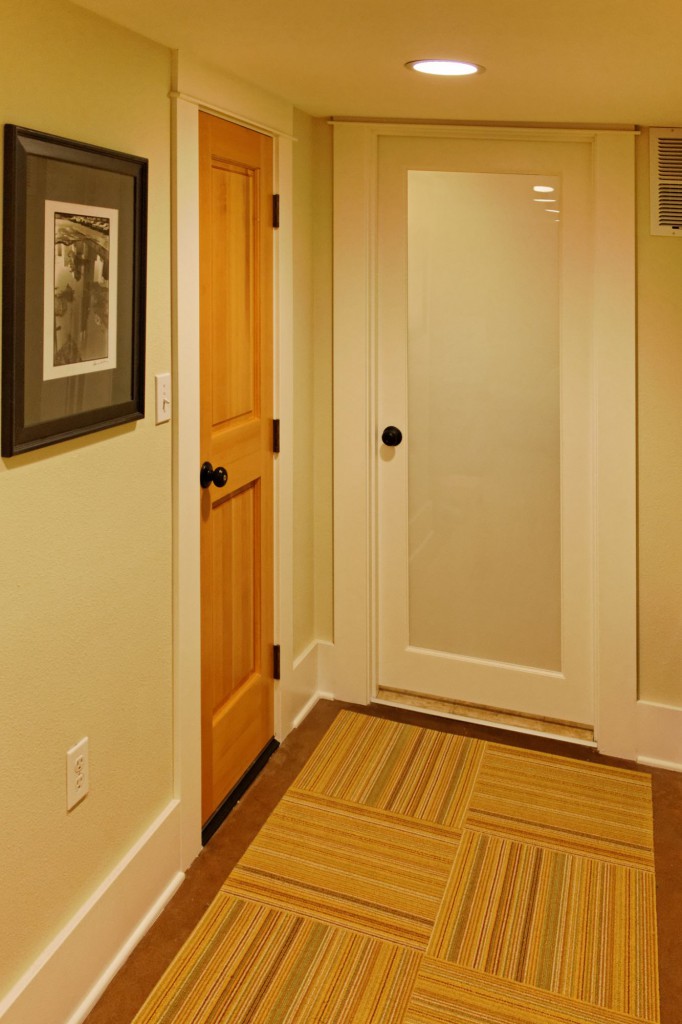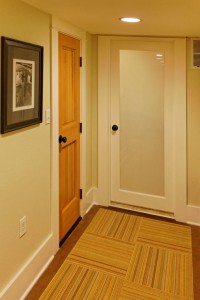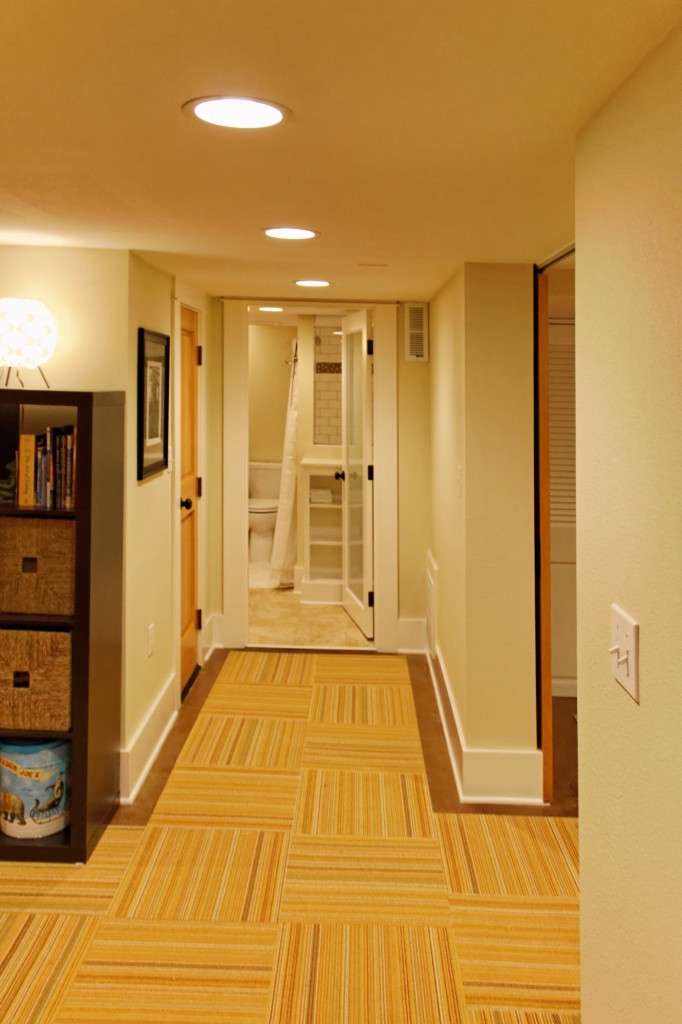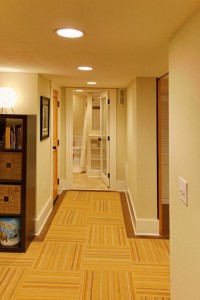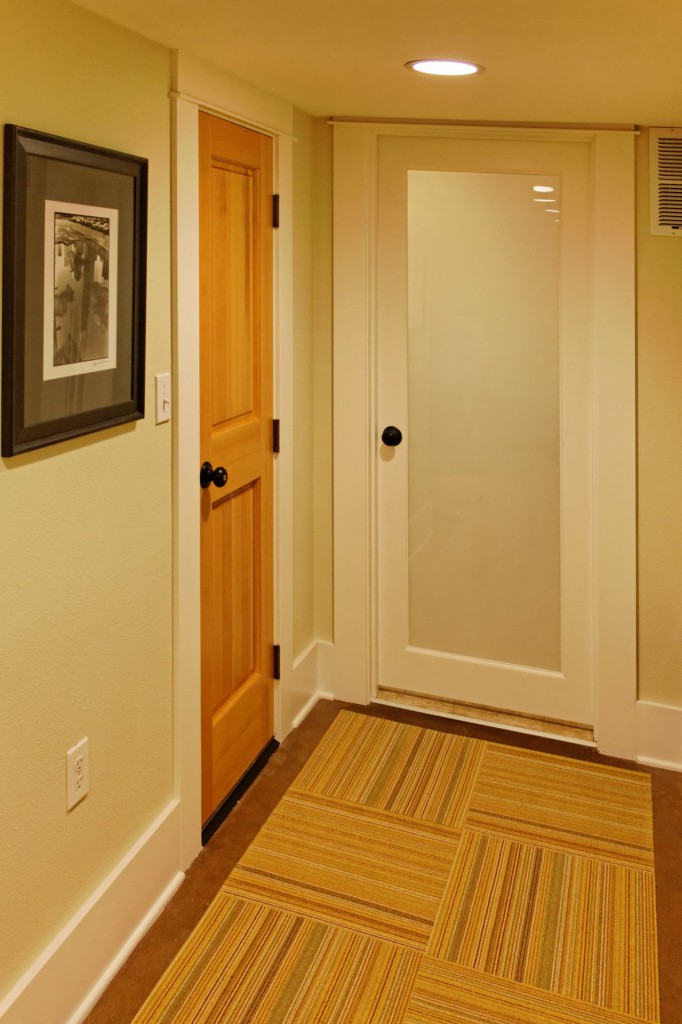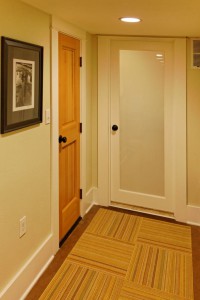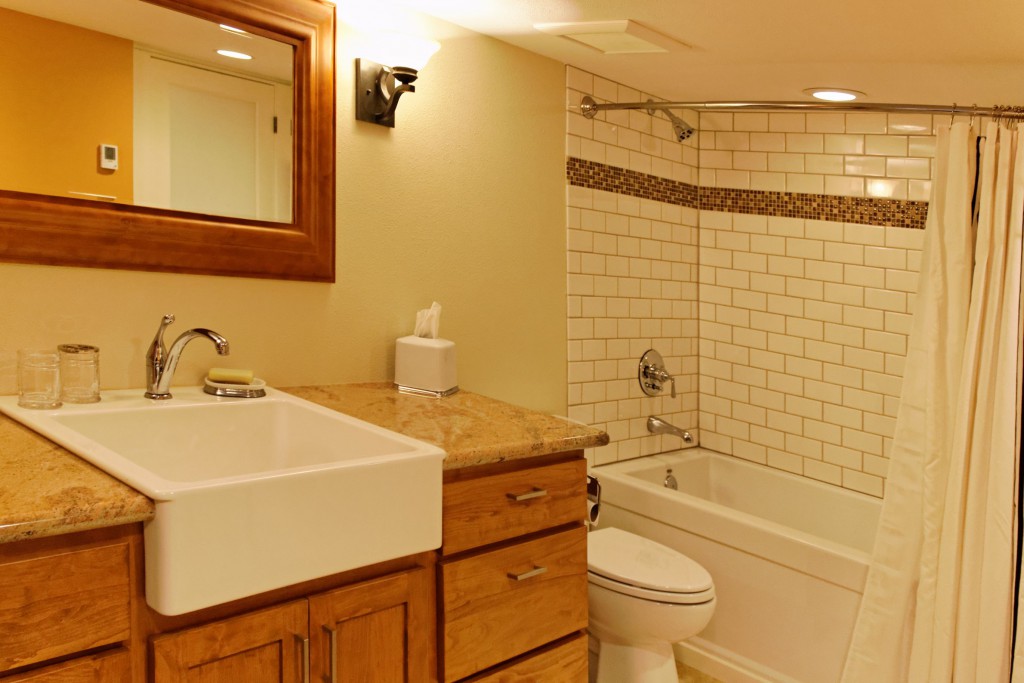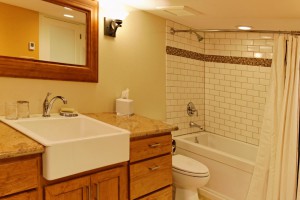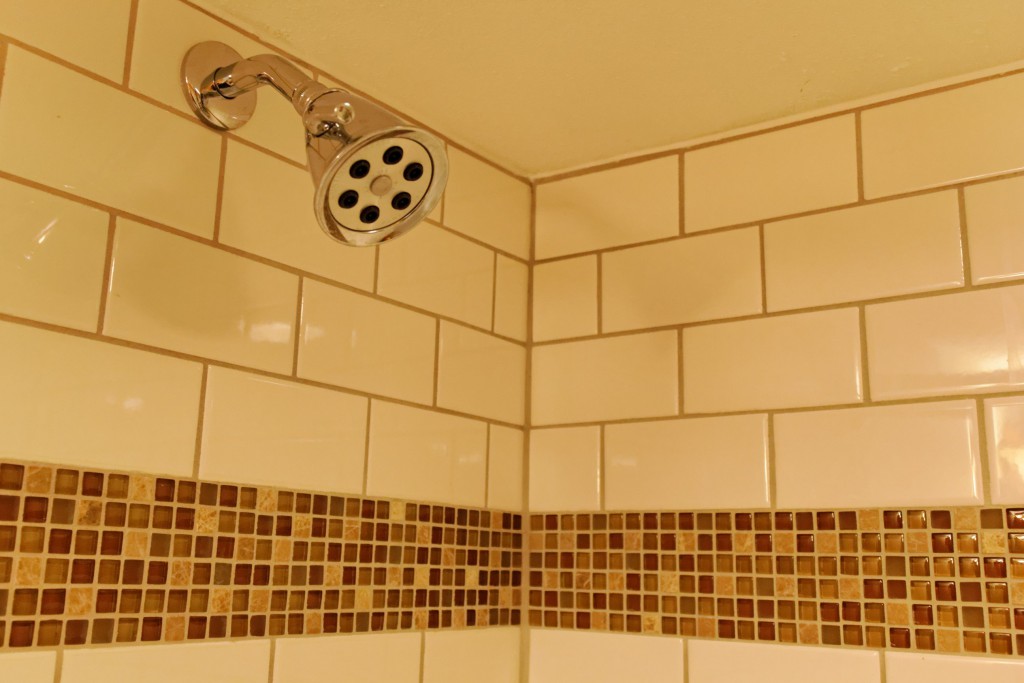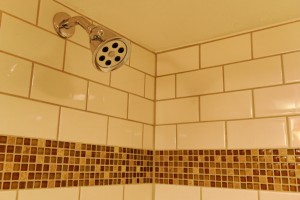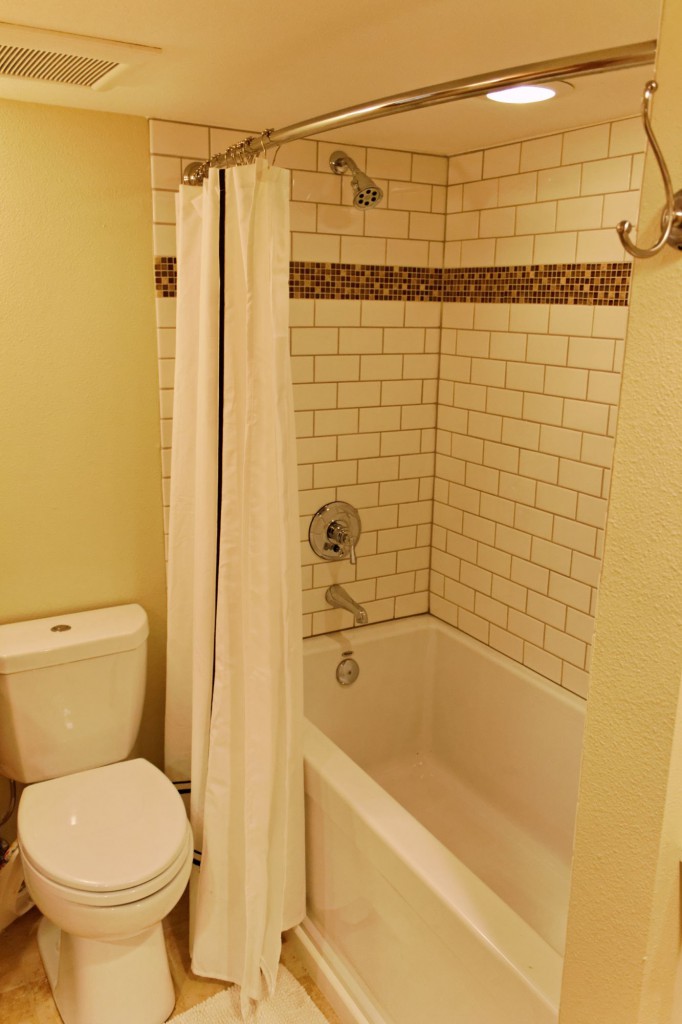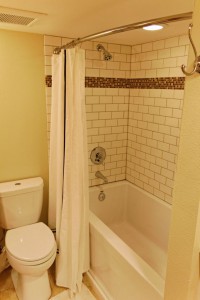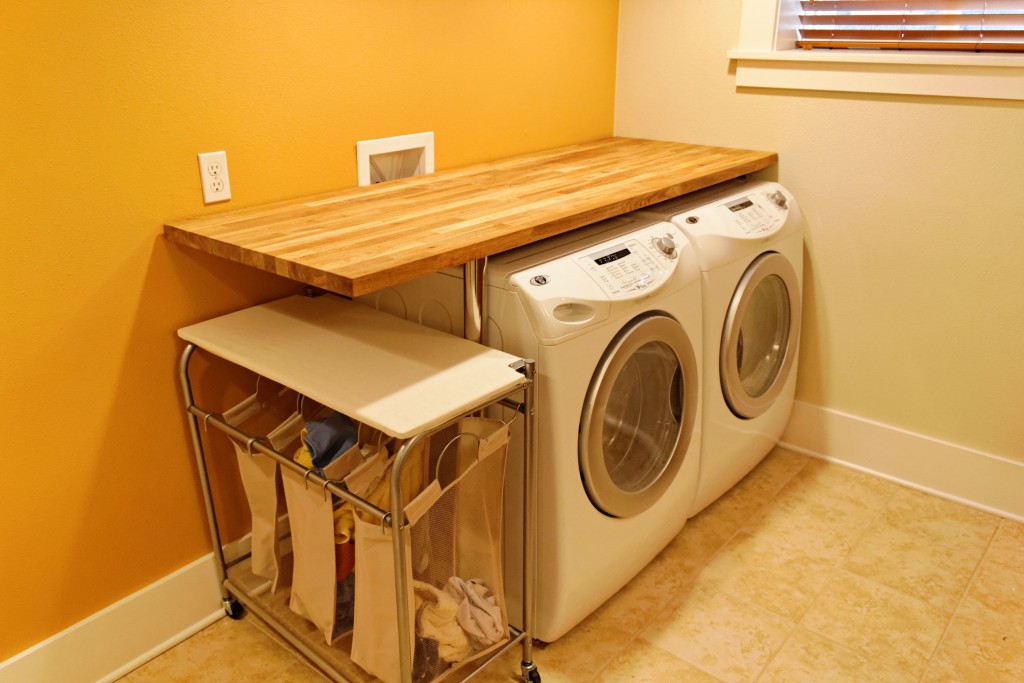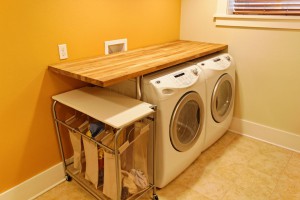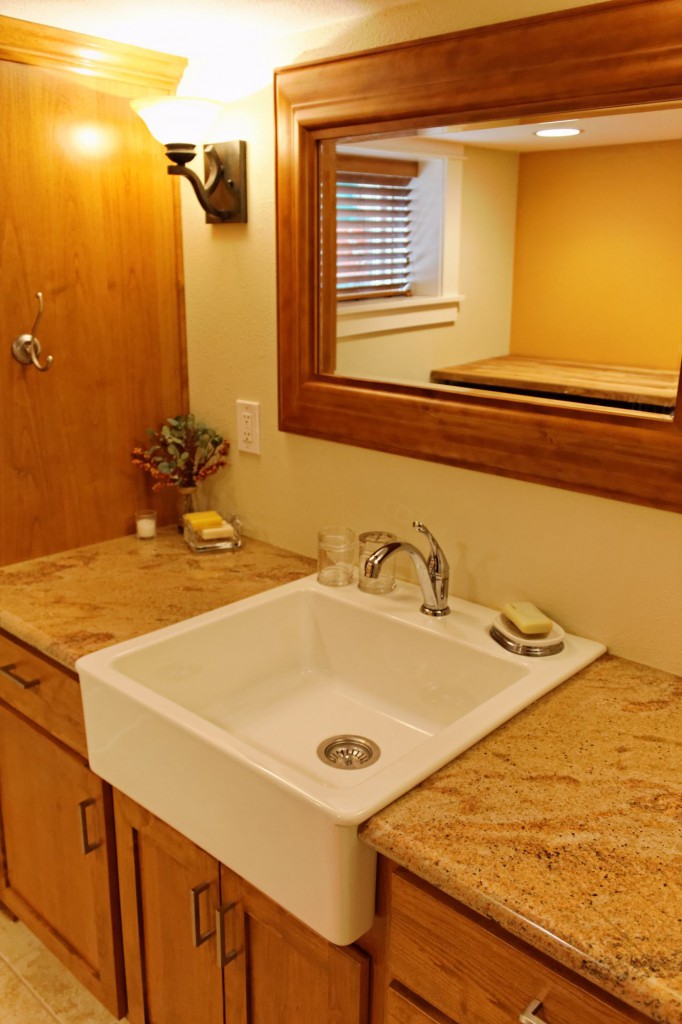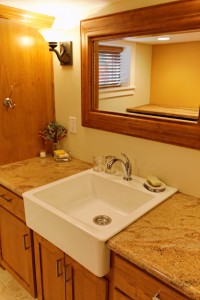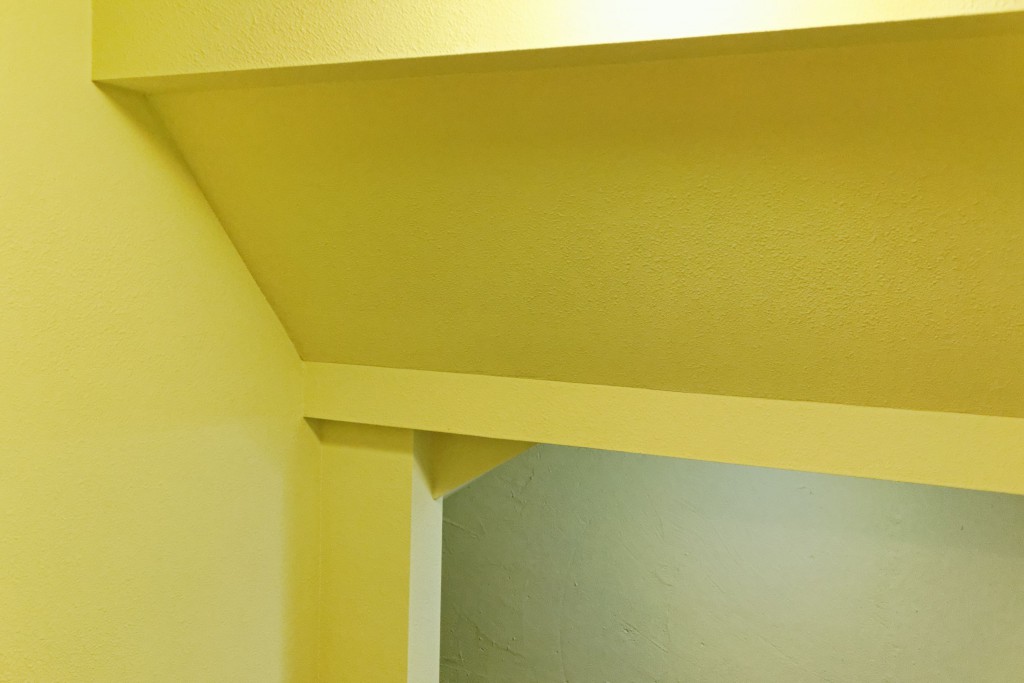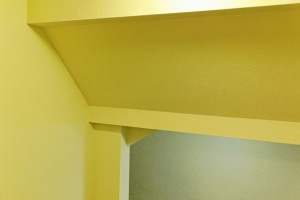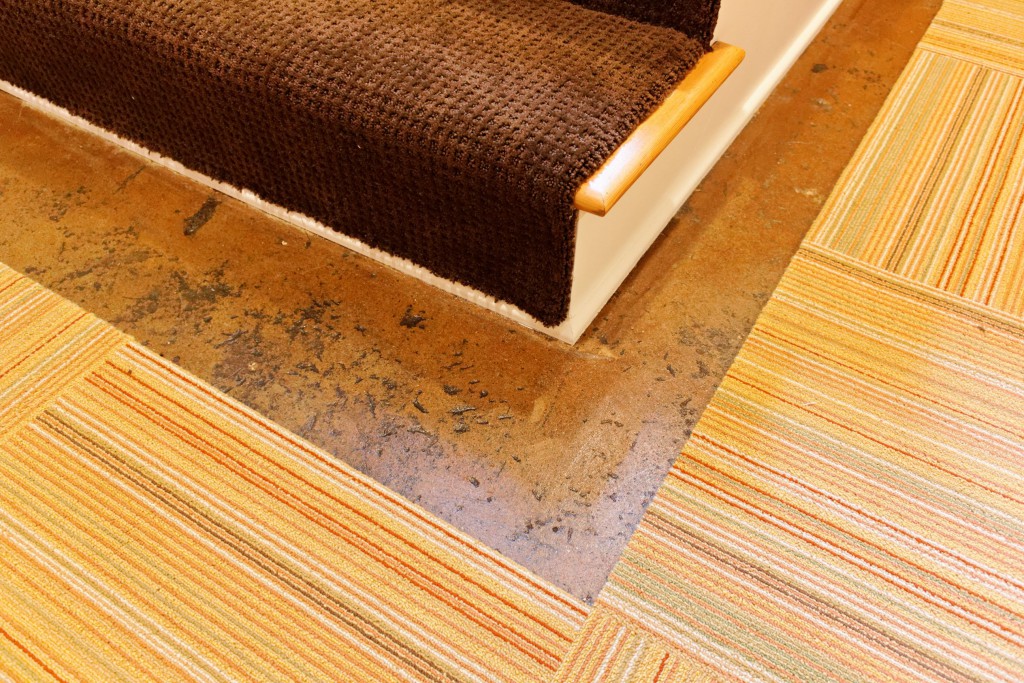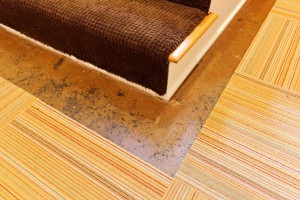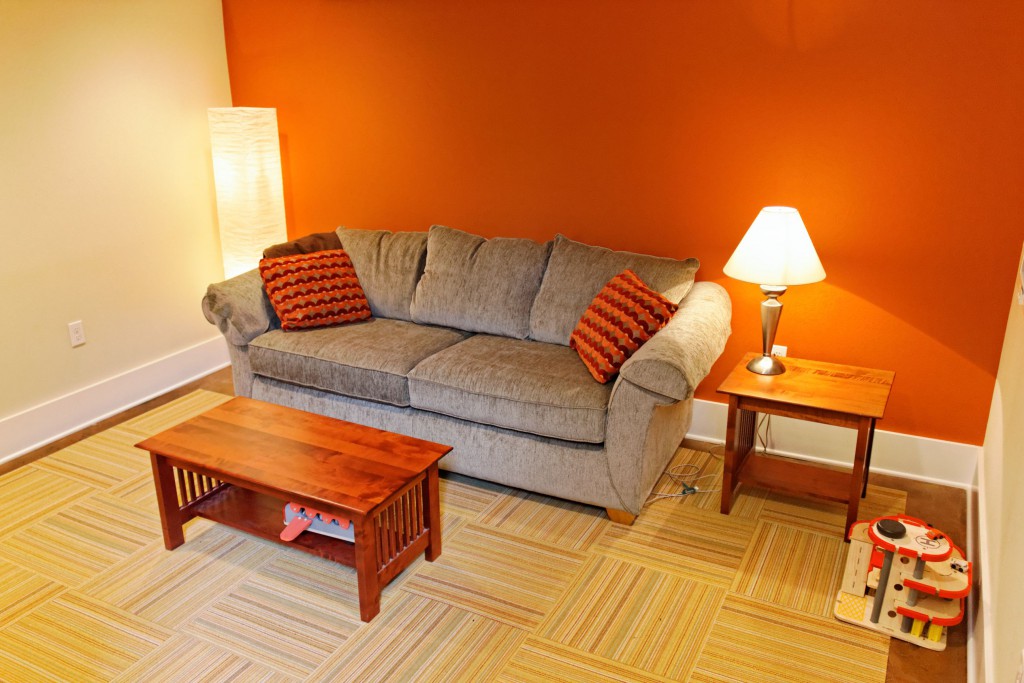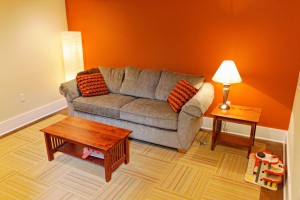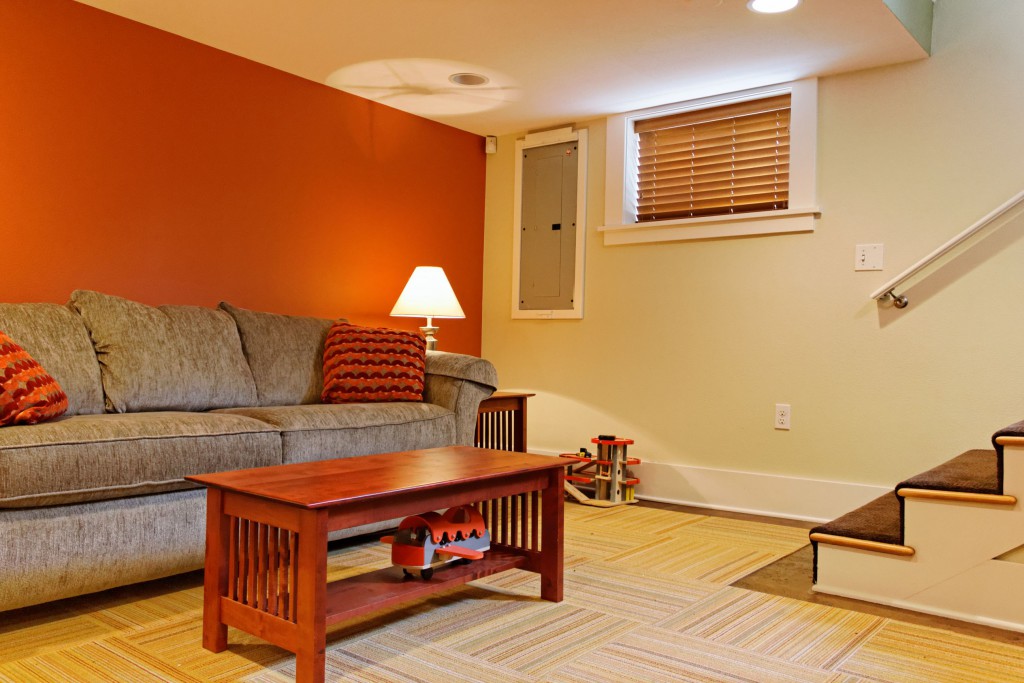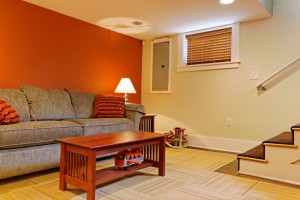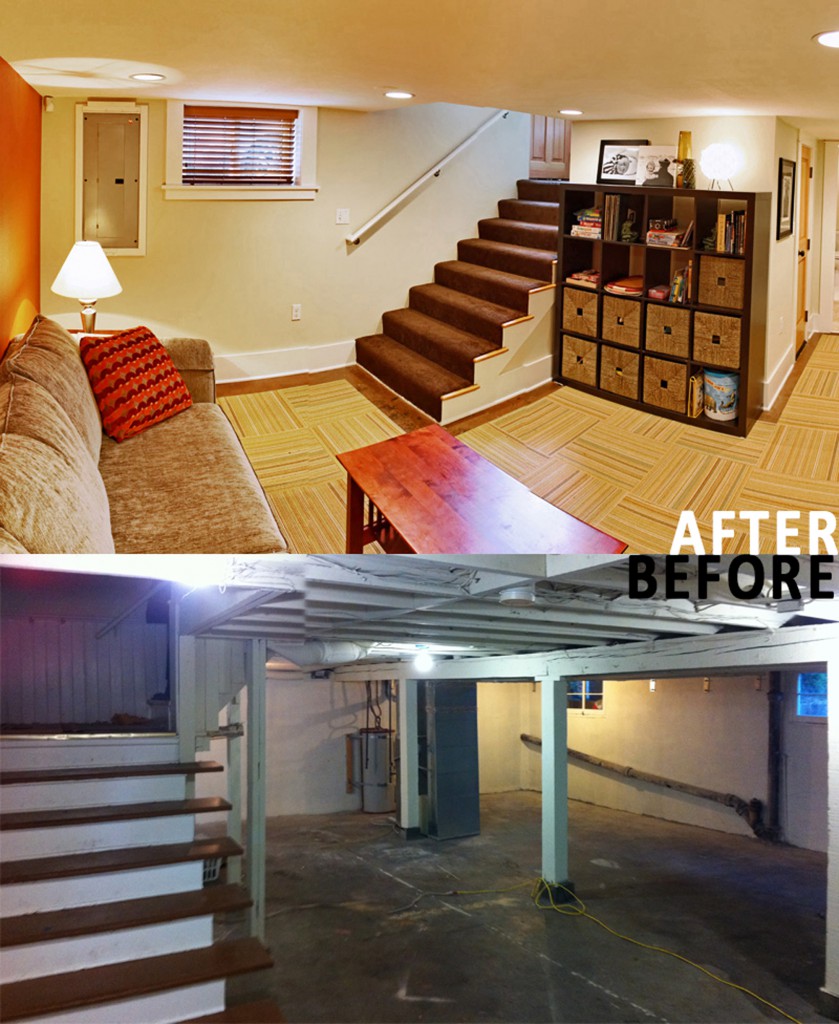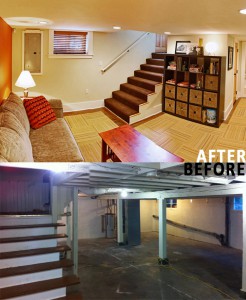 Beam was raised to allow for pass-through barn door. Barn door allows bedroom to be closed off or fully opened to the larger living area. Bath/laundry room is a favorite of the occupants – creating a luxurious retreat where most have a utilitarian laundry room. Finish/furnish by others.
Client testimonial:
We worked with Ethan on a design for finishing our basement. Because of his blend of experience, insight and personality, the process of going from idea through final design was fantastic. In short, if you get the chance to work with Ethan on a project, take it.